Susan Lucci was married to her husband, Helmut Huber, for over 50 decades, and together they welcomed two children. Huber recently died after initially getting Lucci to fall in love with him while she was with someone else.According to a representative for Helmut Huber and Susan Lucci, the television producer sadly passed away on March 28, 2022.
The actress's husband was 84 years old when he died.Huber was said to have passed on peacefully in Long Island, New York. In a statement, the family's representative described the late producer as a loyal friend and family man who deeply loved those close to him.
The source also revealed how Huber, whose cause of death was unknown, had been someone who had a larger-than-life personality and an incredible sense of humor. The late star was also said to have lived life to the fullest and was a practical problem-solver.
Lucci's husband was great at skiing, used to race motorcycles in Austria, and loved golf as a member of the Westhampton Country and Garden City Golf Clubs. Jessica Sciacchitano, the actress's publicist, described Huber's passing as "a tremendous loss."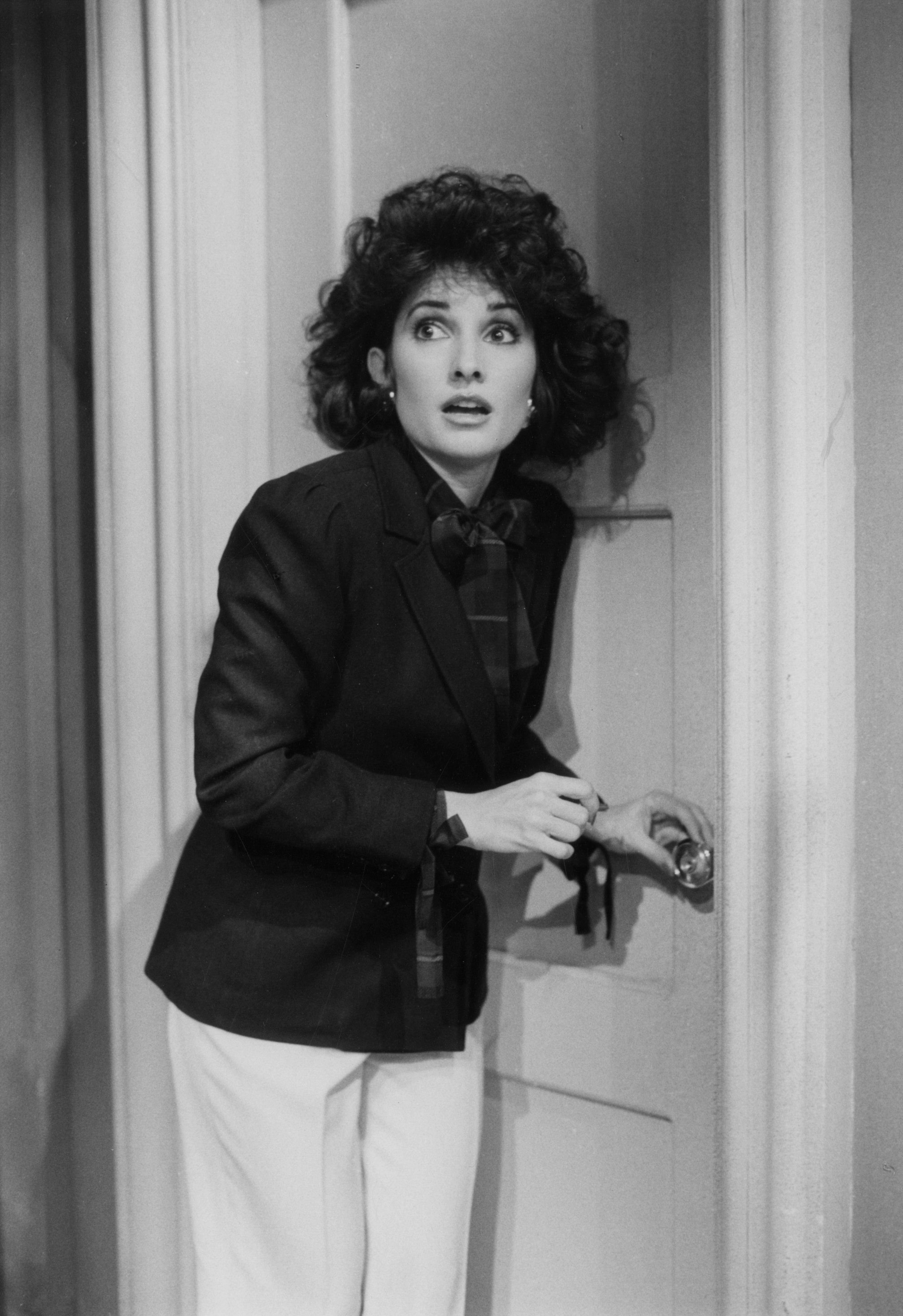 Susan Lucci as Erica Kane on an episode of "All My Children" in 1984. | Source: ABC Photo Archives/Disney General Entertainment Content/Getty Images
The producer's family asked for donations to the American Stroke Association to support its stroke awareness and research in place of flowers. Sciacchitano mourned Huber's death, noting:
"He was an extraordinary husband, father, grandfather, and friend. The family kindly asks for privacy during this incredibly difficult time."
HOW HELMUT MET HIS FUTURE WIFE
Lucci was only 18 in 1965 when she first met Huber at New York's Garden City Hotel. The future actress, who had just finished her college freshman year at Marymount College, was working there as a waitress, and Huber was the hotel's executive chef and head of food and beverage service.
Speaking to Yahoo Lifestyle in 2019, Lucci confessed how she asked a friend that summer who Huber was when she spotted him at the establishment. The friend informed her that the man she was asking about was her boss!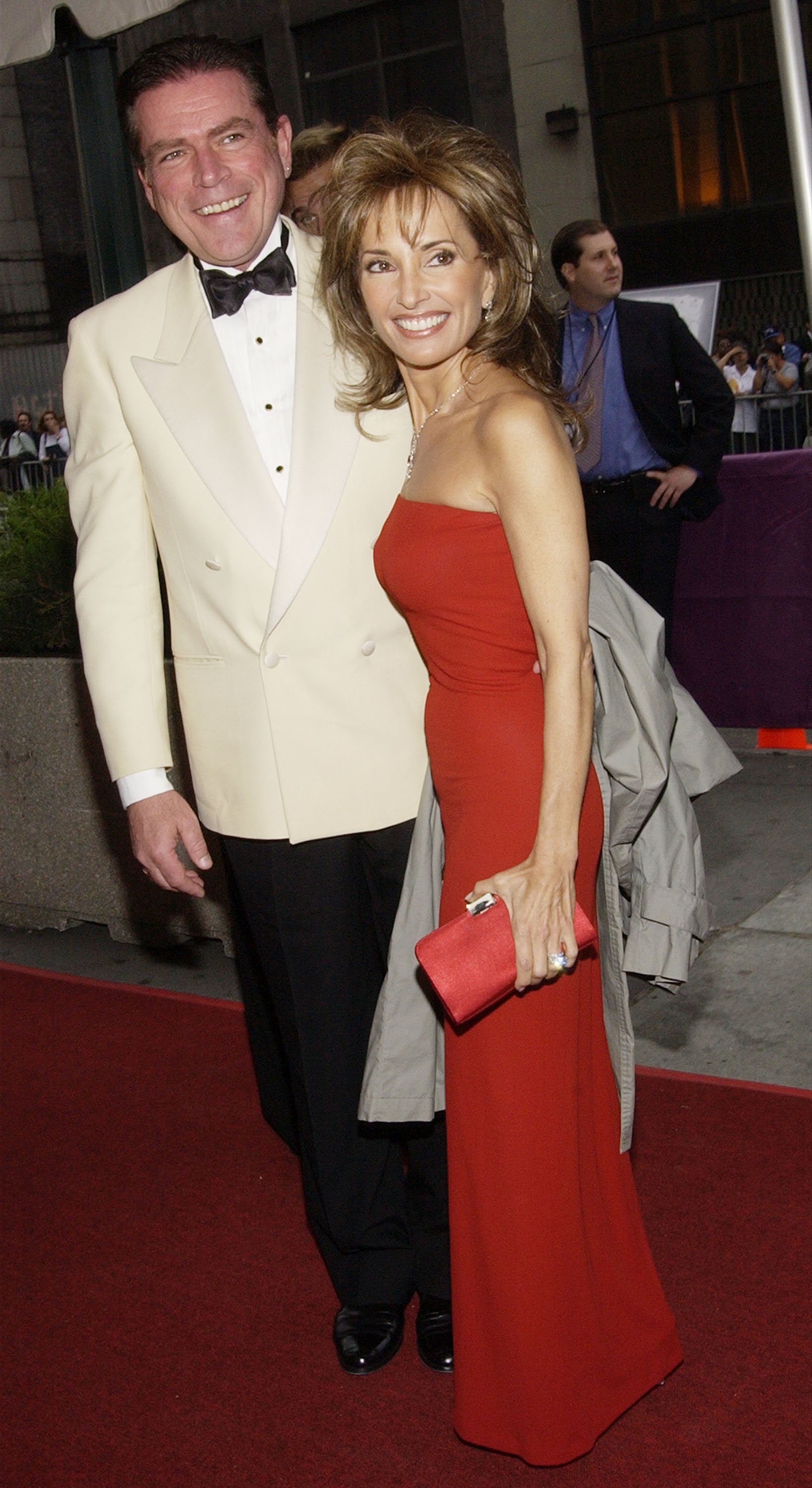 Helmut Huber and Susan Lucci at the 29th Annual Daytime Emmy Awards on May 17, 2002, in New York City. | Source: Lawrence Lucier/Getty Images
Huber, nine years older than Lucci, also noticed the teenager and admitted he thought "wow!" when he saw her. However, because he was so much older, the then-aspiring actress didn't romantically consider him.
Even though Lucci thought he was attractive for an older man, she got engaged to someone else, but that marriage wasn't meant to be. In 1968, Lucci's parents held an engagement party at the same hotel where she worked.
Huber happened to be at the hotel visiting friends, and the aspiring actress' mother invited him to the party after meeting him in the establishment's hallway. Lucci, whose fiancé was from Colorado, found herself warming up to Huber.
The soap opera star recalled how she thought the executive chef was more attractive when she saw him again and realized she shouldn't feel that way about him. Huber was sitting across from her and her fiancé.
Lucci knew there was something wrong with what was happening but didn't know how to handle it. Speaking to her mother, Huber told the parent that he thought the relationship between Lucci and her fiancé wouldn't last.
The star's mother agreed with the executive chef but didn't tell her daughter about that conversation until much later. A few months after the party, Lucci ended things with her fiancé, she and Huber started dating, and within a year, they were married on September 13, 1969.
SUSAN'S MARRIAGE TO HELMUT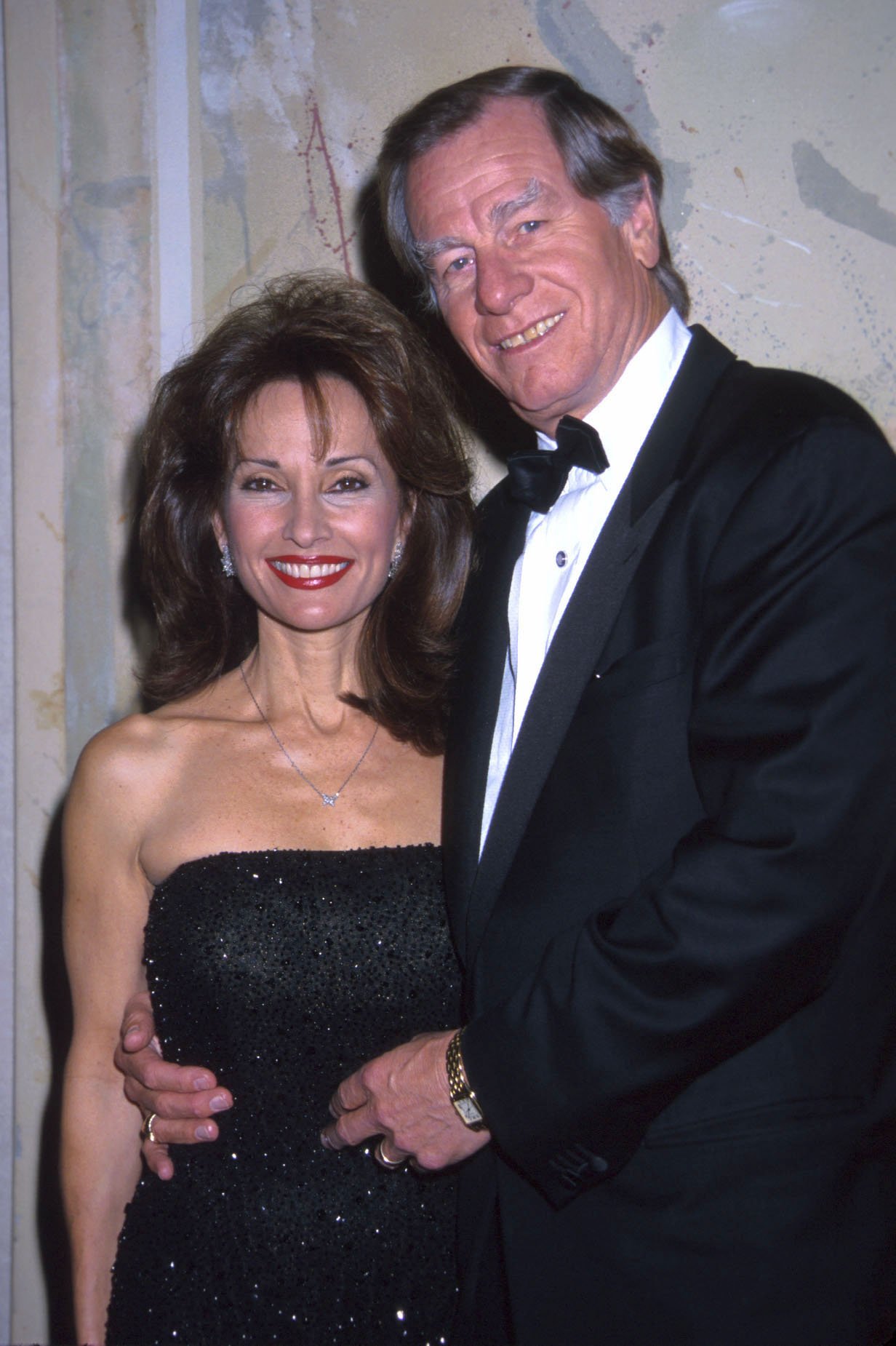 Susan Lucci and her husband Helmut Huber in an undated photo. | Source: Diane Freed/Getty Images
In 1991, The New York Times revealed that Lucci and Huber were now parents to two children, daughter Liza, then-15, and son Andreas, then-11. The family of four lived together in a 14-room Georgian colonial house in Garden City.
The couple also owned a 14-room Hampton beach house. Huber was now his wife's manager after leaving his hotel industry job in 1982, and Lucci was a well-known actress with a hair product line called Susan Lucci Collection; in 1999, Huber said this about his wife:
"Still today, she walks in a room, and I just light up."
In 2021, after more than 51 years with her husband, the "All My Children" actress confessed one of the secrets to her long-lasting marriage. She revealed how Huber was always able to make her laugh.
The star explained that he didn't look like someone who could crack you up because of how "imposing he looked. However, the television producer was quite funny, and that combination worked well.
In 2020, Lucci shared with the world what kind of mother she was when she showed her daughter support over the decision to speak up about her grandson, Brendan's diagnosis with cerebral palsy. Liza found out about the boy's diagnosis in 2010.
The "Devious Maids" actress confessed that she was proud of her daughter and grandchild for allowing his mother to speak about him. Besides Brendan, Lucci was a grandmother to two more children, Hayden and Mason, whom Liza shared with her husband, Alex Hesterberg.

In 2017, the iconic actress welcomed another grandchild. Her son, who was married to Courtney Velasco, welcomed his first child, Wolf, on November 7, 2017, and Lucci only shared the little boy's first image the following month on Instagram.
The incident occurred while they [Helmut Huber and Susan Lucci] were midway up the mountain.
SUSAN'S TRIALS AND GOOD TIMES
Besides building an incredible life with her late husband, Lucci almost didn't have her acting career. During her senior year, she and her then-fiancé rode together when they crashed into another car.
The then-aspiring actress got severely injured on her face but felt no pain. At the hospital, the nurses spoke about how beautiful she used to be, and one asked her if she thought her fiancé would still marry her after seeing her engagement ring.
Luckily, Lucci was operated on by a gifted plastic surgeon who managed to give her complete recovery. Ironically, her "All My Children" character, Erica Kane, happened to have a storyline that the star could relate to, where her face was disfigured from a car accident.
However, a significant milestone in Lucci's life was mentioned during her 2019 "Tamron Hall Show" appearance. She told the host she and Huber were celebrating 50 years of marriage!

A few years before, in 2015, the actress opened up more about her fantastic marriage. Lucci revealed that she and Huber went on a skiing trip in Tignes Le Lac in France very early in their marriage, where she fell off the lift.
The incident occurred while they were midway up the mountain. She was sliding down above the trees with nothing to grab onto, and Huber went below her and stopped her fall and "saved" her life!