Susan Sarandon has always displayed tenacity and willingness to work hard, blending into characters. Similarly, she bears an intriguing passion for motherhood regardless of her age or people's comment – inside her challenges to becoming a mother of three.
Susan Sarandon Is a living legend following her contributions to the film industry, but behind this formidable character is a woman who has been through the highs and lows. At 36, Sarandon was diagnosed with endometriosis.
Apart from the discomforts that came with the illness, the actress was told that she would never be able to bear a child. But she fought through the doubts and medical opinions, giving herself a miraculous ending. The actress not only had one child but three!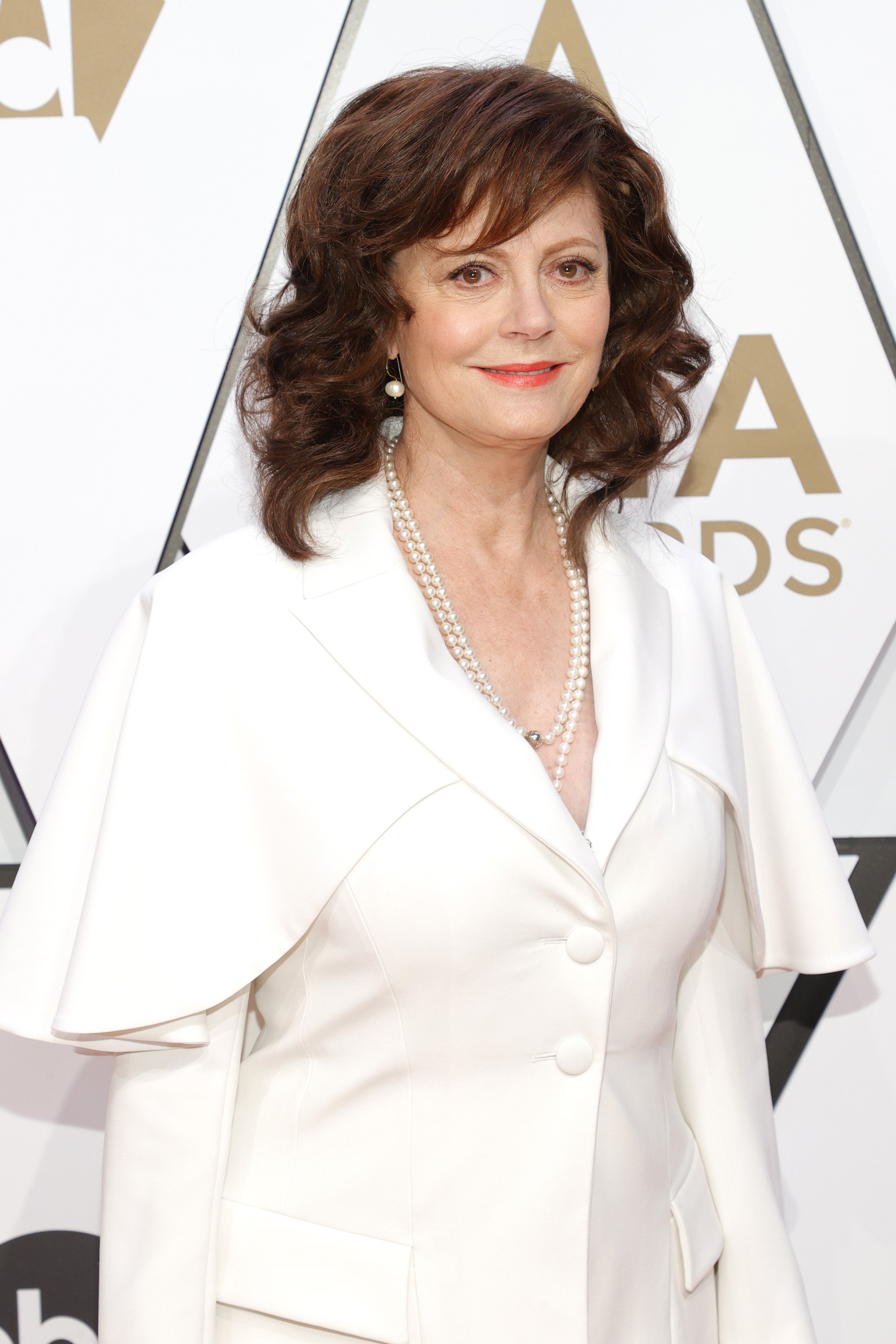 Susan Sarandon attends the 55th annual Country Music Association awards at the Bridgestone Arena on November 10, 2021 in Nashville, Tennessee. | Source: Getty Images
Today, she remains an inspiration and campaigns for women living with endometriosis. In 2011, Sarandon spoke at an event organized by the Endometriosis Organization of America.
There, the actress inspired women to live beyond their diagnosis and never feel hindered by what seems like the ultimate reality.
Sarandon's speech also challenged the stereotypical belief that women should suffer. She called out to men to help women dealing with such health issues overcome loneliness and stigma.
Sarandon's First Shot at Motherhood
Sarandon was aware of her inability to become a mother– except she went under the knife. So the actress behaved carelessly by not subscribing to any preventive measures, which included not using birth control pills.
While speaking on the Oprah Winfrey Network, Sarandon revealed this time that she traveled to Italy to film alongside Anthony Hopkins. In Europe, the actress met and fell in love with an Italian, Franco Amurri, who impressed her with his looks, speech, and family.
As their romance progressed, Sarandon considered getting more familiar with her Italian side. She invested time in moving around the country until she suddenly became pregnant.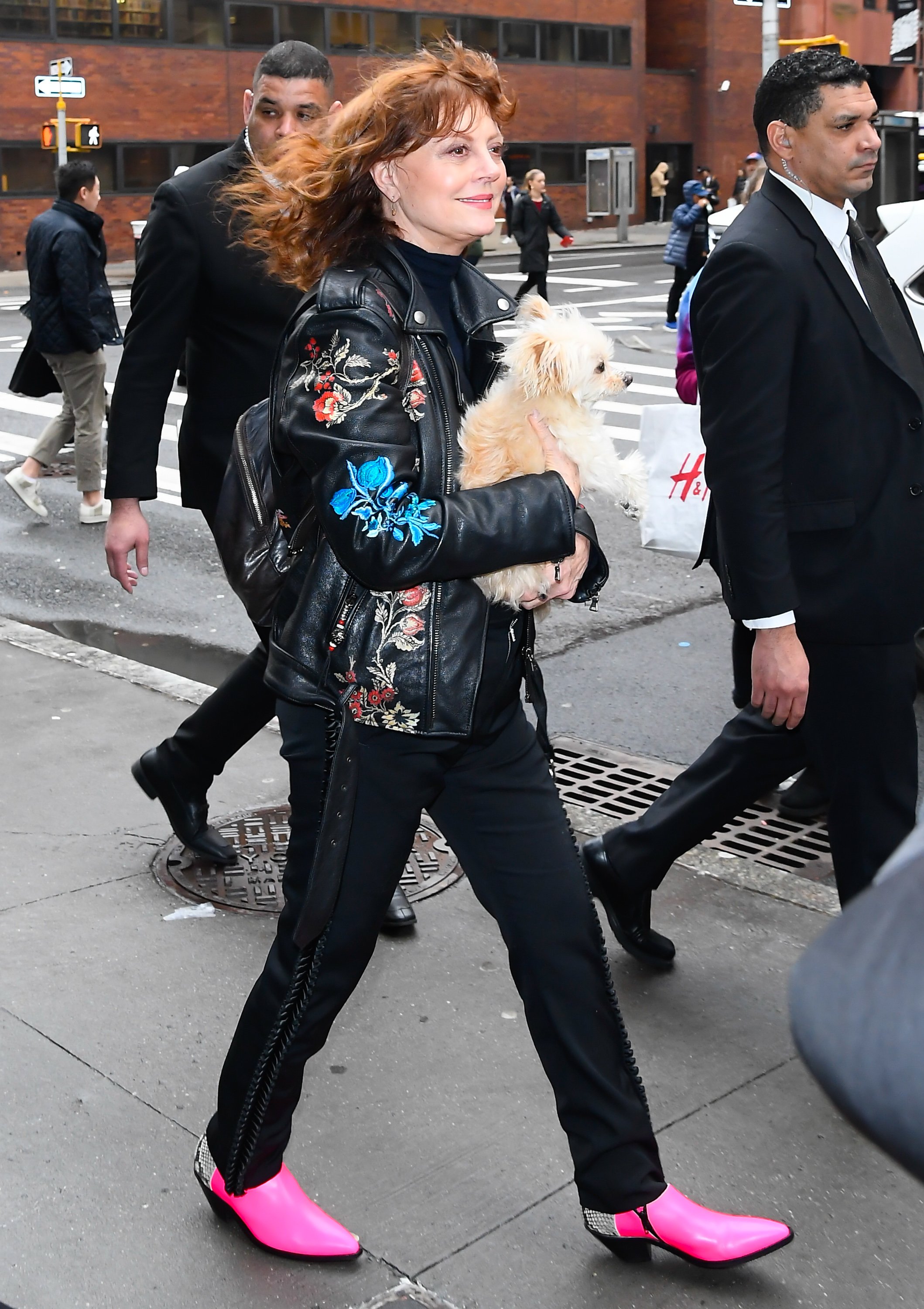 Susan Sarandon is seen outside Build Studio on February 26, 2020 in New York City. | Source: Getty Images
At the time, the "Stepmom" star was starting to get the recognition she deserved, and becoming a mother seemed like a wrong decision, as this could slow her pace.
So it was not shocking that her advice was not to have the child. However, Sarandon was ready to sacrifice her career for motherhood. Consequently, people called her all sorts of names, including "crazy," because of her resolve.
Decades after welcoming all her kids, the actress proudly talked about motherhood, admitting that one of the worst pieces of advice she received was because she decided to become a mother. In recalling the moment, she said:
"I think it was 'Don't have the baby,' as though it would ruin my career, and I was so old anyway. I had my first baby at 39…[people were] like, 'Are you crazy? Don't!'"
Sarandon closed her ears to the advice, and at 39, she welcomed her first daughter, Eva. Despite being a first-time mother, the actress gave her daughter the best by dedicating her heart to parenting.
Sarandon Meets Her Soulmate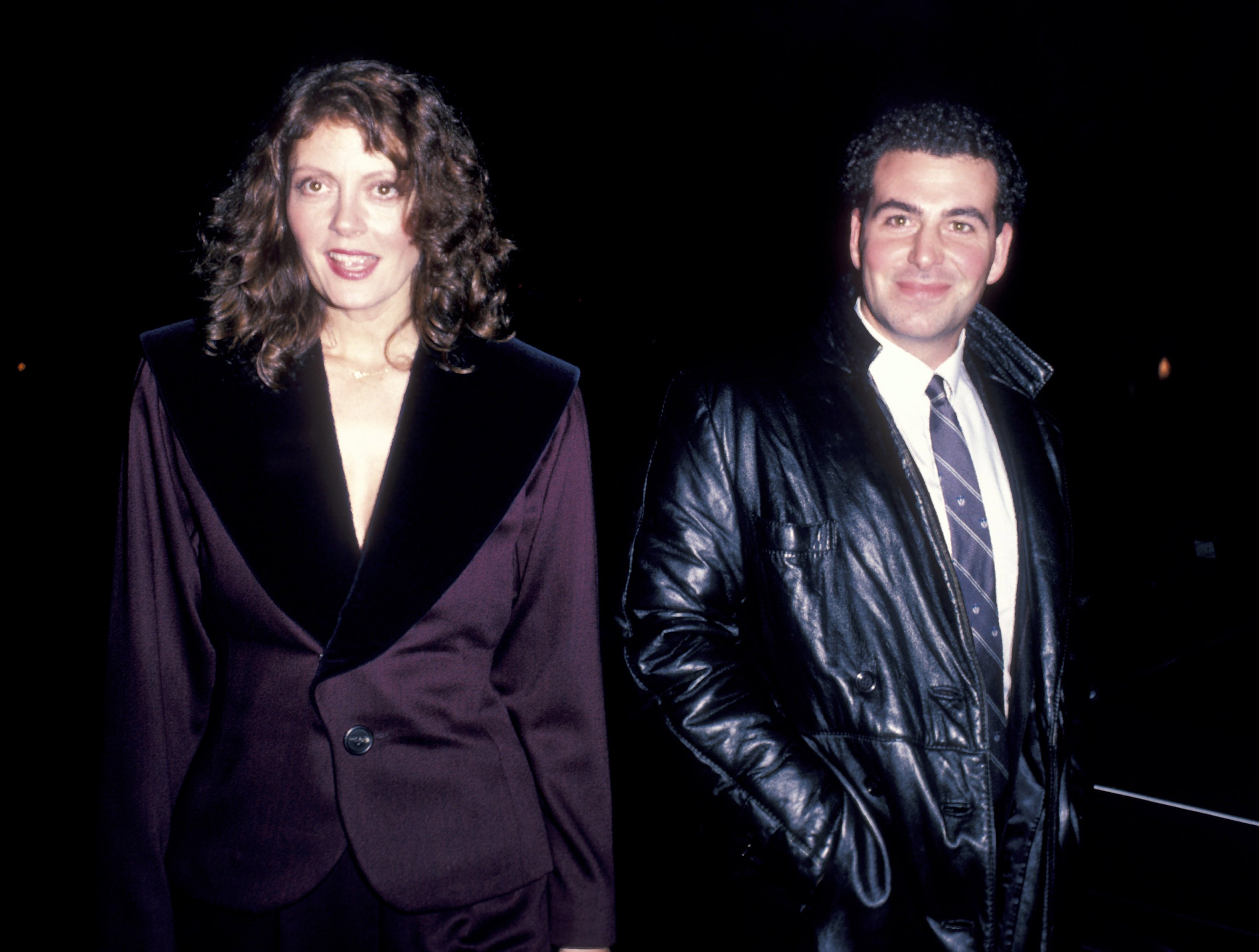 Susan Sarandon and Chris Sarandon at the premiere party for film "White Nights," circa 1985 | Source: Getty Images
Many years before her daughter's birth, the "White Palace" star was married to Chris Sarandon. They were together from 1967 to 1979. After her divorce, she dated a few famous faces until she met the Italian.
The pair were an item for four years, and after their breakup, Sarandon dated another Hollywood star, Tim Robbins, whom she met while on "Bull Durham" set.
Although she was twelve years his senior, this did not get in the way of their emotions. Soon after they met, the duo became inseparable.
Robbins was not intimidated by Eva. He loved her like his own and was comfortable beginning a family with her mother. By 1989, the actress welcomed their first child together, Jack; a second son, Miles, came on board three years later.
Sarandon was 45 when she gave birth to Miles, and despite the previous successes with her older kids, people around her passed sinister remarks. However, it did not bother the actress, whose concerns remained with her growing family.
The entertainers teamed up to run their blended household, and they were a desirable couple whose beliefs aligned. But, sadly, their enduring relationship crashed after twenty-three years.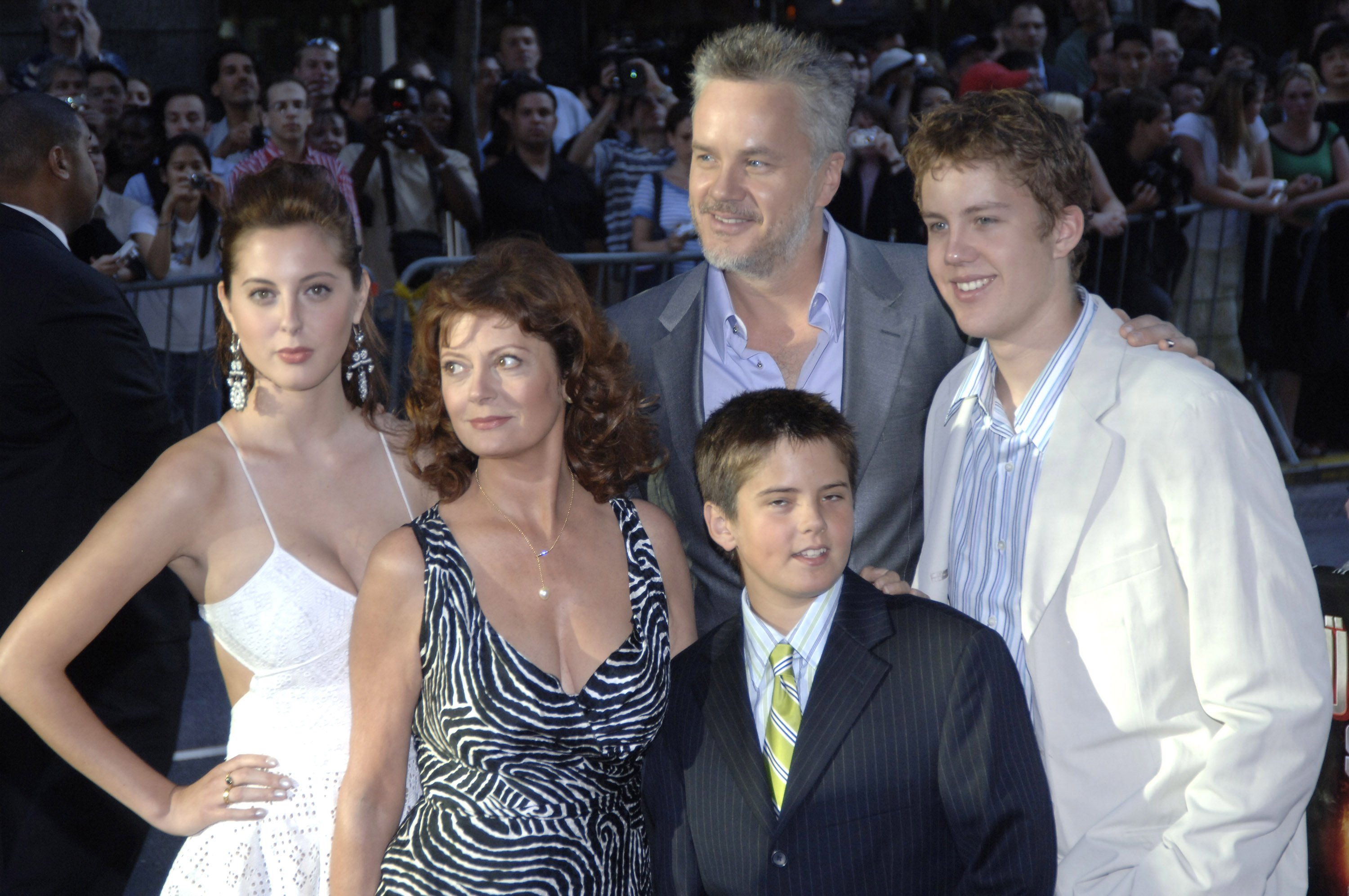 Susan Sarandon, Tim Robbins and family during "War of the Worlds" New York City Premiere – Arrivals at Ziegfield Theater in New York City, New York, United States. | Source: Getty Images
In 2009, one of Hollywood's power couples separated, and neither party commented. At the time, their kids were aged 20 and 17, respectively. Years later, the actress who stayed committed to motherhood duties explained a possible reason for the breakup.
The mother-of-three mentioned that Robbins could not handle the closeness she shared with their sons because of his childhood experience, which ultimately affected their relationship.
However, in a refreshingly honest tone, the actress confessed that being a parent changes the dynamism of a relationship, especially when the other partner is expectant of some behaviors. In her words:
"Relationships when you don't have children can be very different from when you're nesting and expect a partner to be there on certain other conditions."
How Motherhood Changed Sarandon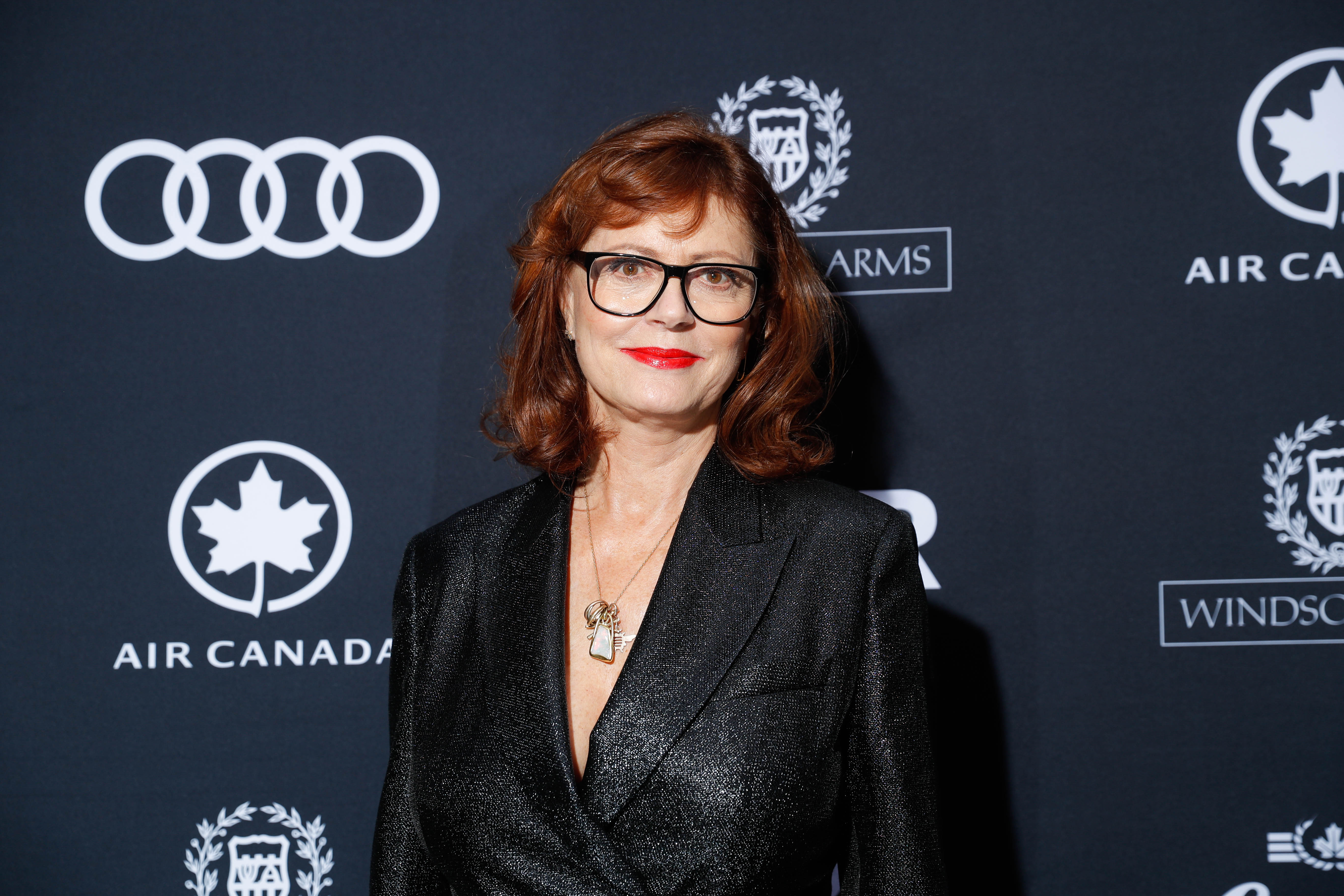 Susan Sarandon at Windsor Arms Hotel on September 7, 2019 | Source: Getty Images
For years, Sarandon has been unapologetic about her decision to enjoy life as an unmarried woman with three kids. Being a mother brought so much joy to the actress, and she admitted it was a life-changing experience.
So far, the mother-of-three has cupped a wealth of knowledge from being a parent. One of such lessons is that parenting requires attention but not all of a mother's time. According to the actress:
"The only thing you can't be overqualified for is parenting and it takes every ounce of creativity and stamina and imagination to have fun at it."
Today, Sarandon is a flourishing actress and mother whose carer and parenting have given her immense joy. Thankfully, Sarandon's children are all adults and are making her proud.
Her first child, Eva, is a Hollywood maven who has appeared in many movies. The younger actress is as impressive as her mother.
Alongside her career, she manages to parent her three adorable kids, Marlowe, Major, and Mateo, whom she shares with her ex-husband, Kyle Martino— Eva learned to be a great mom from the older actress. While gushing about her mom's influence, she admitted:
"I think just being a working mom and showing me that you can be everything you want to be unapologetically and being an example for that, I kind of formulated my own method in parenting which was really helpful."
Robbins and Sarandon's first son, Jack, choose to stay behind the camera. He is famous for directing and writing works like "I Am Levitation," "VHYes and FANtasies," and "Ghostmates."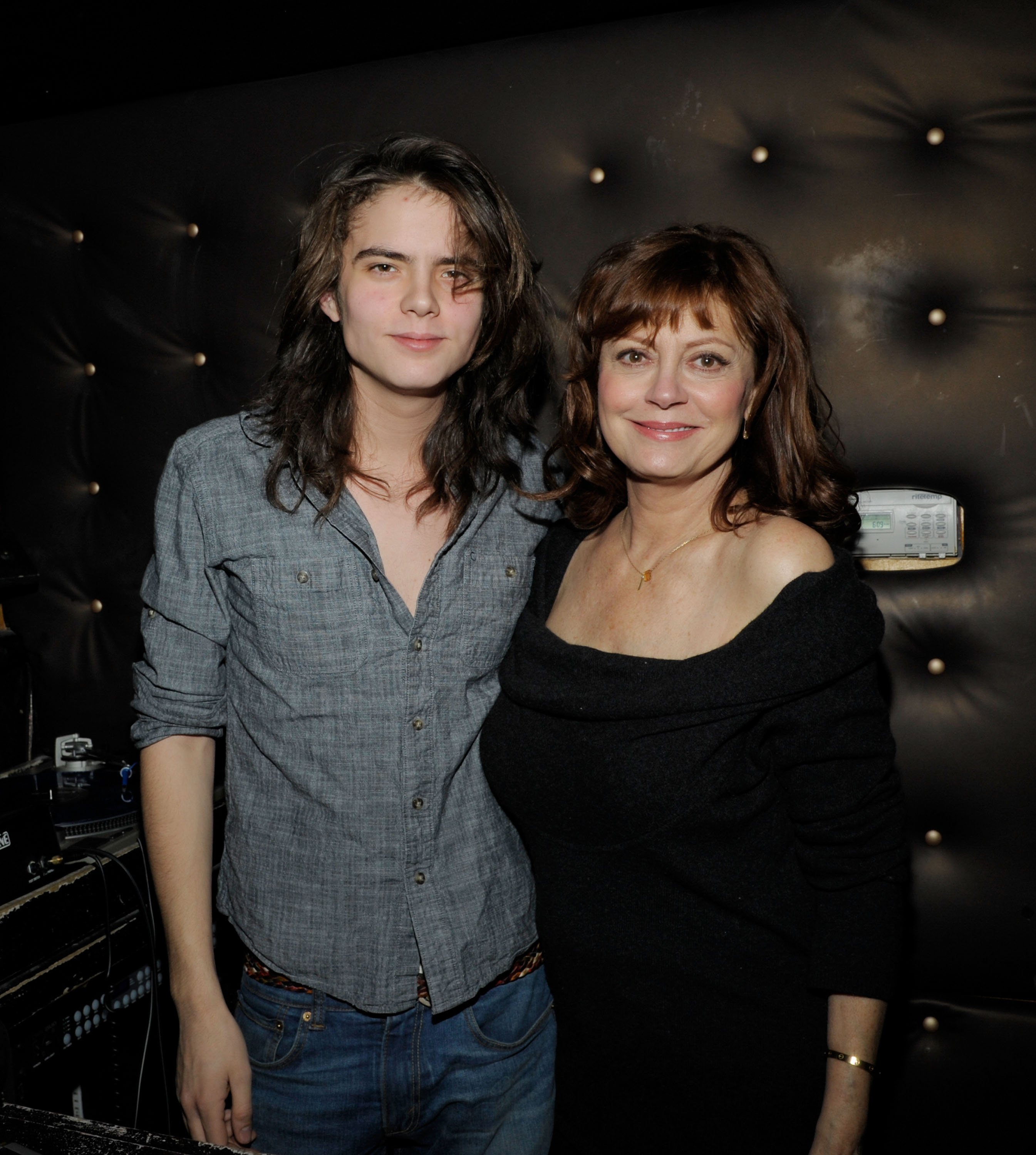 Actress Susan Sarandon and her son Miles Robbins attend the grand opening of The Scarlet on March 9, 2012 in New York City | Source: Getty Images
Miles, the youngest in the clan, is also an actor; his features include "Fearless," Halloween," "The Day Shall Come," and "The X-Files." However, he has spread his creative wings, landing in the music industry. The singer is part of the "Pow Pow Family Band."
So far, Sarandon has handled motherhood graciously, believing it is an intense and exciting journey, but she prefers being a grandmother. On a mission to spoil her grandkids, the actress confessed that being a grandparent is "so much easier!"