Sylvester Stallone had two children with his first wife, but the second one was different. The actor left his child's upbringing to the mother while he pursued his own way of contributing to his son's wellbeing.
Sylvester Stallone might be well-known for his acting prowess, but the star was also a proud father of five children. During two of his three marriages, the actor welcomed two sons and three daughters.
While married to his first wife, Sasha Czack, he welcomed his sons Sage and Seargeoh Stallone. In 1985, he and Czack divorced, and ten months later, he remarried.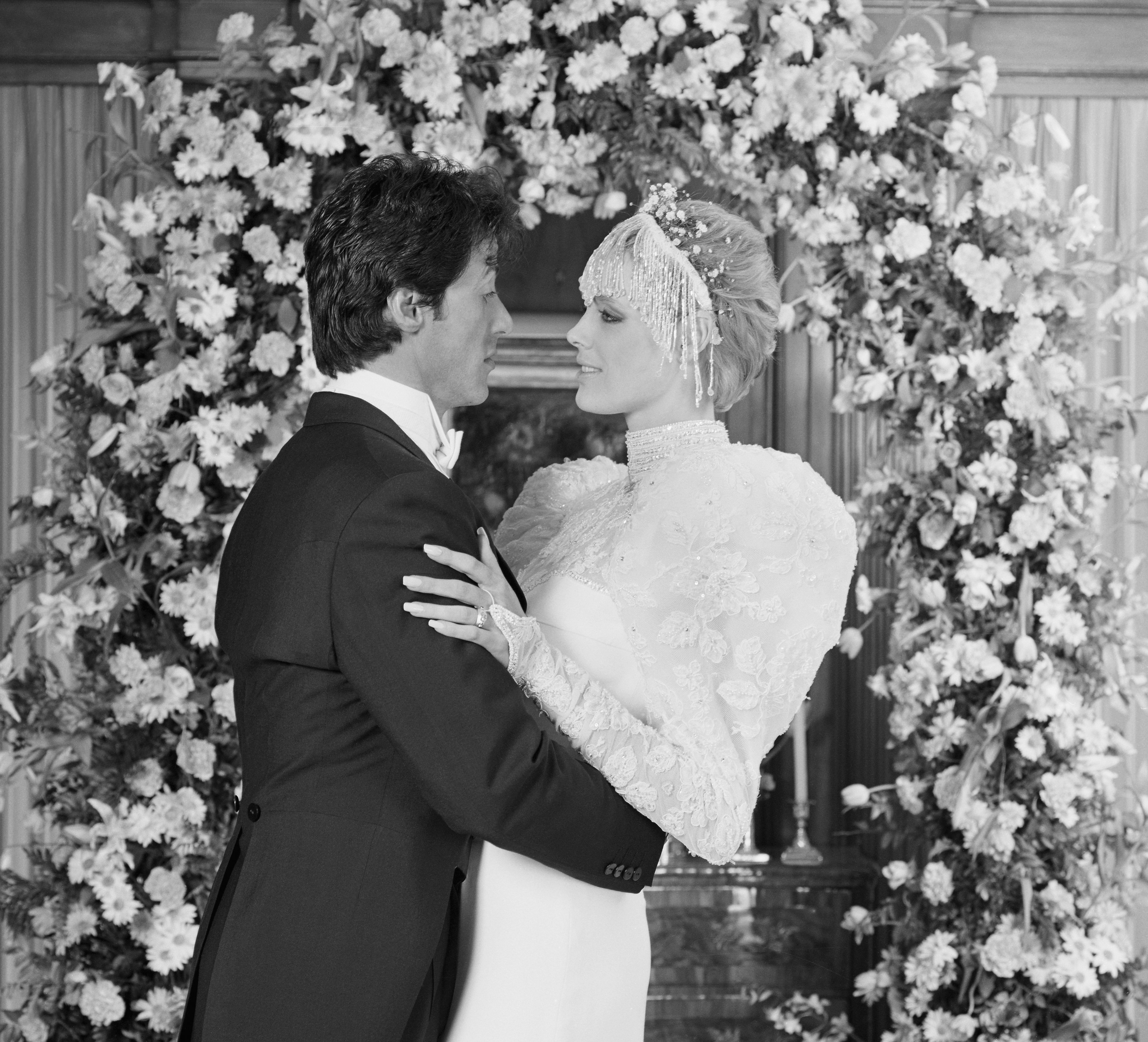 Sylvester Stallone and Brigitte Nielsen photographed after their wedding ceremony at Irwin Winkler's home on December 16, 1985. | Source: Getty Images
His second wife was Brigitte Nielsen, but the couple never had any children, and things between them ended in 1987. This time Sylvester stayed unmarried for a whole until he met and fell in love with Jennifer Flavin.
The couple tied the knot in 1997 and then welcomed three daughters, Sophia, Sistine, and Scarlet Stallone. Sylvester's first wife was a photographer and director, his second an actress and model, and his third was a model-turned-entrepreneur.
Sylvester's Relationship with Sasha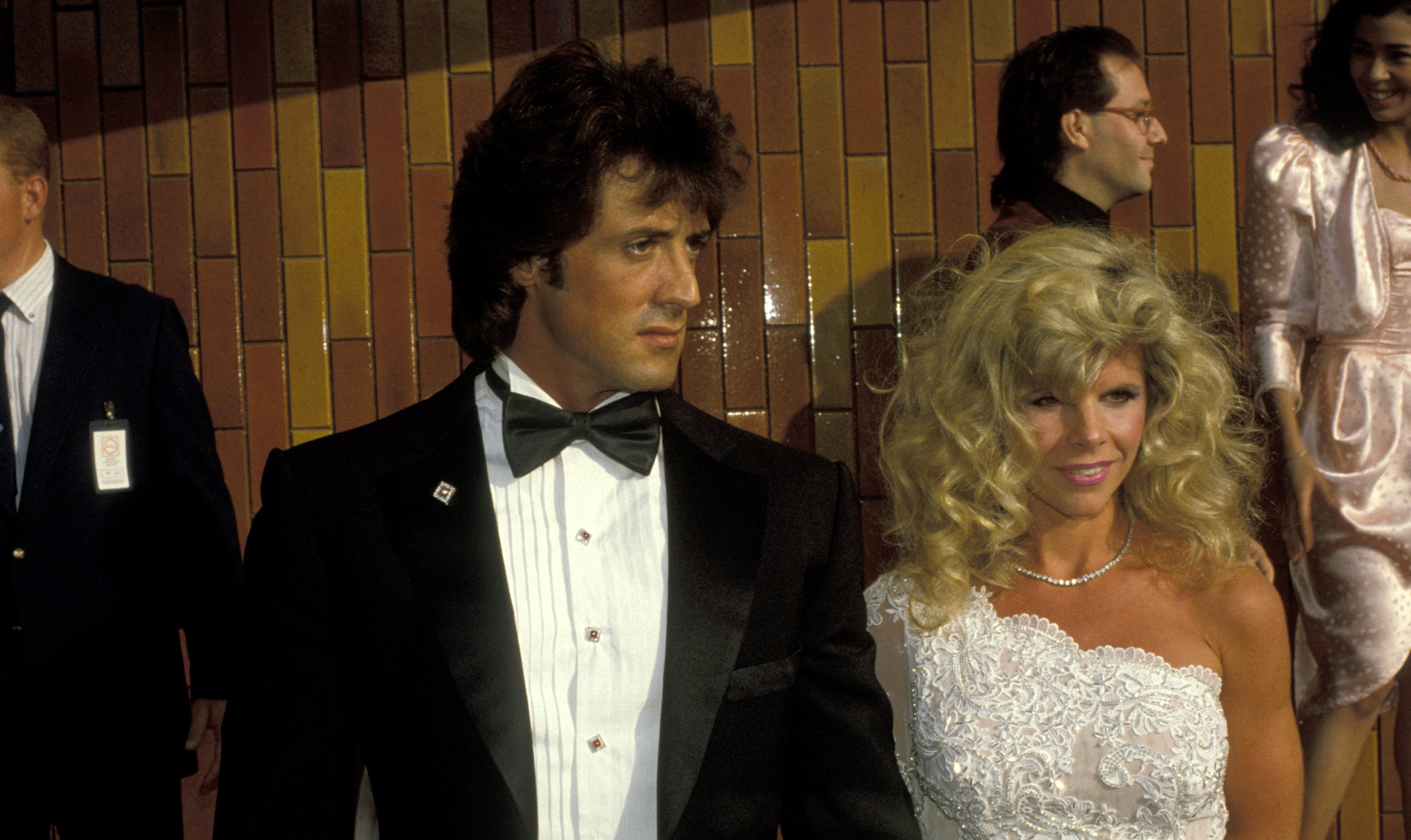 Sylvester Stallone and Sasha Czack Stallone during the "Rhinestone" Los Angeles premiere in New York City, New York, on June 20, 1984. | Source: Getty Images
It wasn't clear how Sylvester met Czack, but they moved in the same circles in the 70s, with the photographer hanging out with Andy Warhol and the actor frequenting New York's Studio 54.
In the book "Style Icons Vol 2 – Hunks," it was revealed that the star was only 28 when he married Czack on December 28, 1974. The big wedding allegedly involved many people from Hollywood and happened during the height of Sylvester's popularity with "Rocky."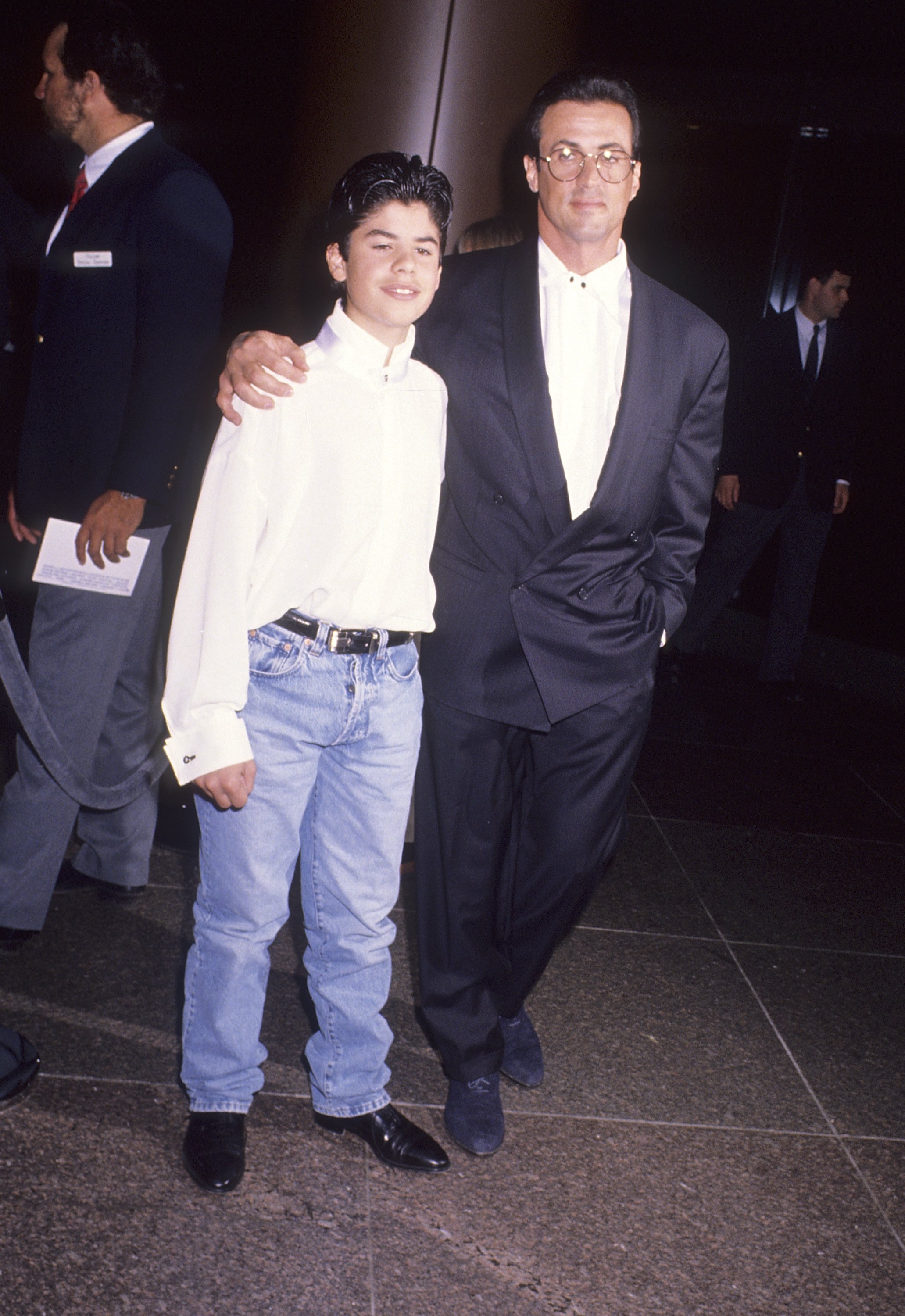 Sylvester and Sage Stallone at the "Rocky V" West Hollywood premiere on November 30, 1990, in California. | Source: Getty Images
In 1976, the couple welcomed their first son, Sage, and three years later, Seargeoh was born. Czack tried her hand at acting when she appeared in Sylvester's "Rocky III," but it failed to launch.
According to a June 1985 People magazine article, the actor and his wife's marriage was on and off before the final divorce. Another thing that threw the former couple off was the diagnosis given to their second son.
Seargeoh's Autism Diagnosis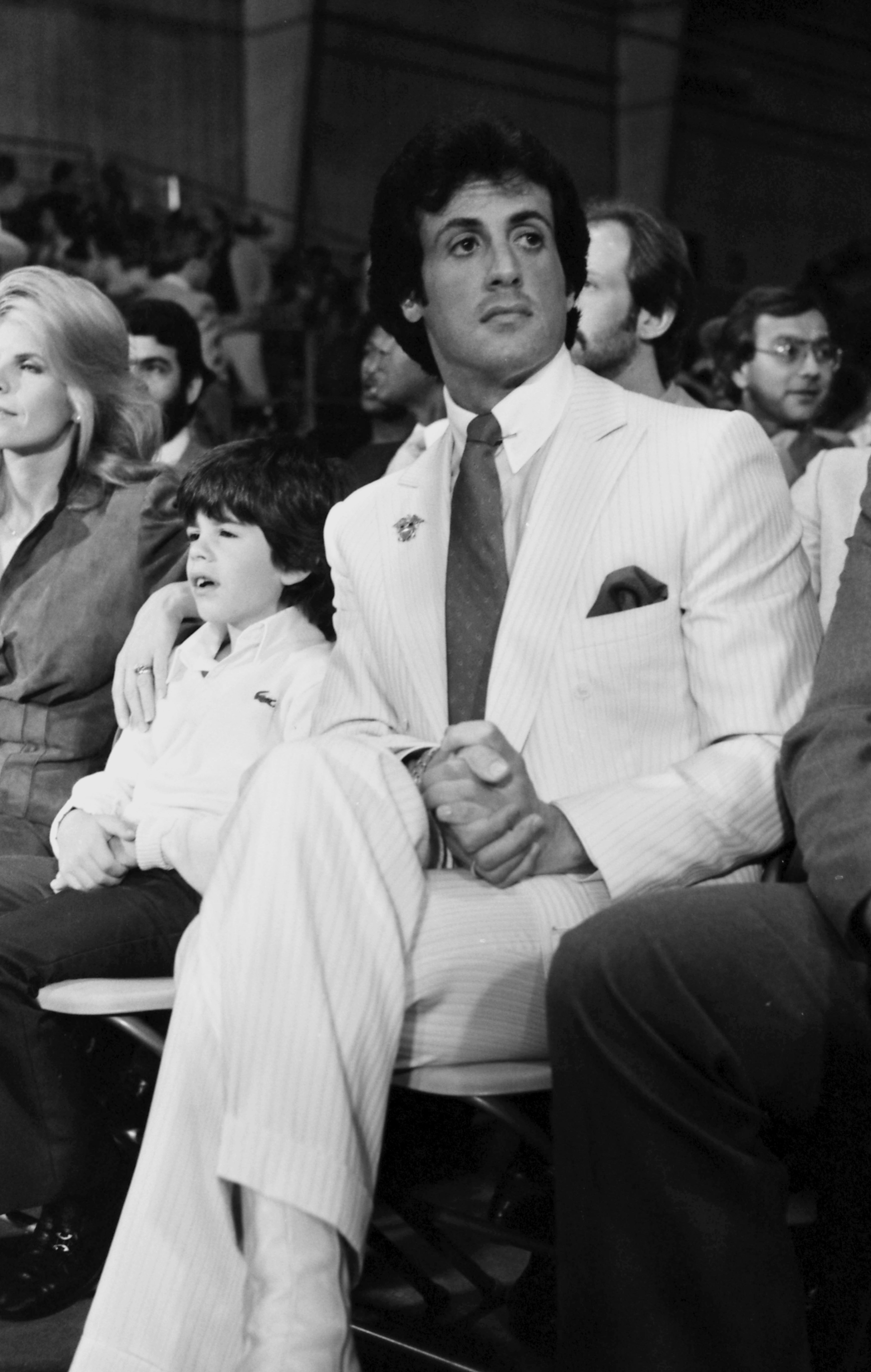 Sasha Czack, Sage Stallone, and Sylvester Stallone at a boxing match on October 30, 1982, in Las Vegas, Nevada. | Source: Getty Images
While still married, Czack and Sylvester realized their second son, Seargeoh, seemed to struggle with communicating, so they sought out help. The little boy could write letters, draw, and repeat some words at an early age.
His abilities led to the couple calling him their "silent genius," but he still couldn't communicate efficiently. Their doctor informed them that little Seargeoh had autism, a disorder characterized by a lack of communication and underdeveloped social skills.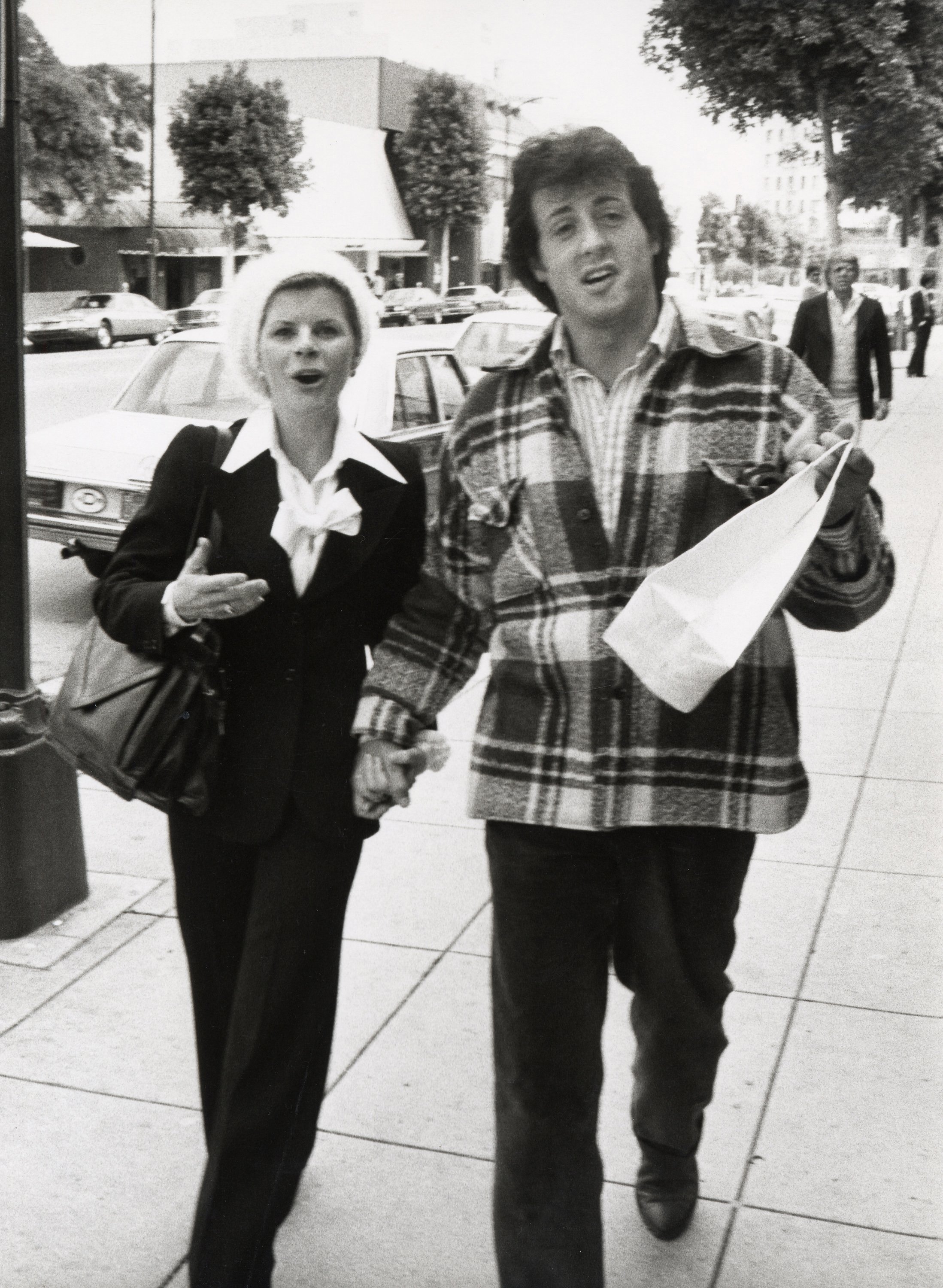 Sasha Czack Stallone and Sylvester Stallone during a sighting on Rodeo Drive on April 12, 1978, in Beverly Hills, California. | Source: Getty Images
Czack revealed how she and her husband reacted to the news, with her once saying, "We both broke down." The couple started fighting and shouldered the responsibility of guiding the boy instead of placing him in an institution.
The star's former wife shared how she knew he couldn't get involved in giving the child the special attention he needed because of his acting career. Czack asked him to provide her with money, and she'd take care of things.

In his way, Sylvester was making sure to bring in enough money to provide the care his son needed. It was reported, at the time, that working over 26 months would net the actor around $56 million!
However, that meant he had to sacrifice his family's needs. Sylvester created a research fund using the money he made from his films, and it was administered by the National Society for Children and Adults with Autism.
Sylvester's Relationship With Seargeoh

Sylvester Stallone on the set of "Rocky IV," circa 1985. | Source: Getty Images
Sylvester became quite distanced from Seargeoh, and it pained him. Speaking to People magazine in 1985, the "The Expendables" actor shared the type of relationship; or lack thereof, he had with the boy, stating:
"There is no real father-and-son thing there. I have to become his playmate. With a child like this you have to put away your ego."

The star explained that he couldn't force his son into his world and just went along with whatever the boy was doing. Sometimes Seargeoh would draw abstract things, and he and his father would work on puzzles together.
Sylvester said that after his son was able to trust someone, he could start communicating a little more. One of the primary therapies that the child was going through was learning to repeat instructions and words.
The "Creed" actor revealed that his son had an extraordinary memory but couldn't apply it to what he learned. In 1979's "Rocky II," Sylvester had his newborn son featured in a scene.
Not much is known about Seargeoh, though, because he lives a pretty private life. Over the first three years of living with his son's condition, Sylvester refused to have photos of the boy taken to keep him from anything that would interfere with his life, with him saying:
"To have a child in this predicament is extremely sad."

The star likened his son's condition to a radio station's signal that faded on and off. At the time, Sylvester only saw Seargeoh a few times weekly when he was in town and tried his best to keep the boy "tuned in."
The actor revealed that he'd tried to turn his yard into a New England playground environment for the child. What brought Seargeoh out a little was him being outside, hearing water flowing, and relating better with nature.
In 1985, Sylvester's son could feed himself. He could also be violent like some other autistic children. He also didn't have brain deterioration, which meant there was a chance he could recover from his diagnosis.
Regarding Sage, the actor kept him close and even featured him in "Rocky IV." The older boy got all the parental attention that his younger brother couldn't get from their father.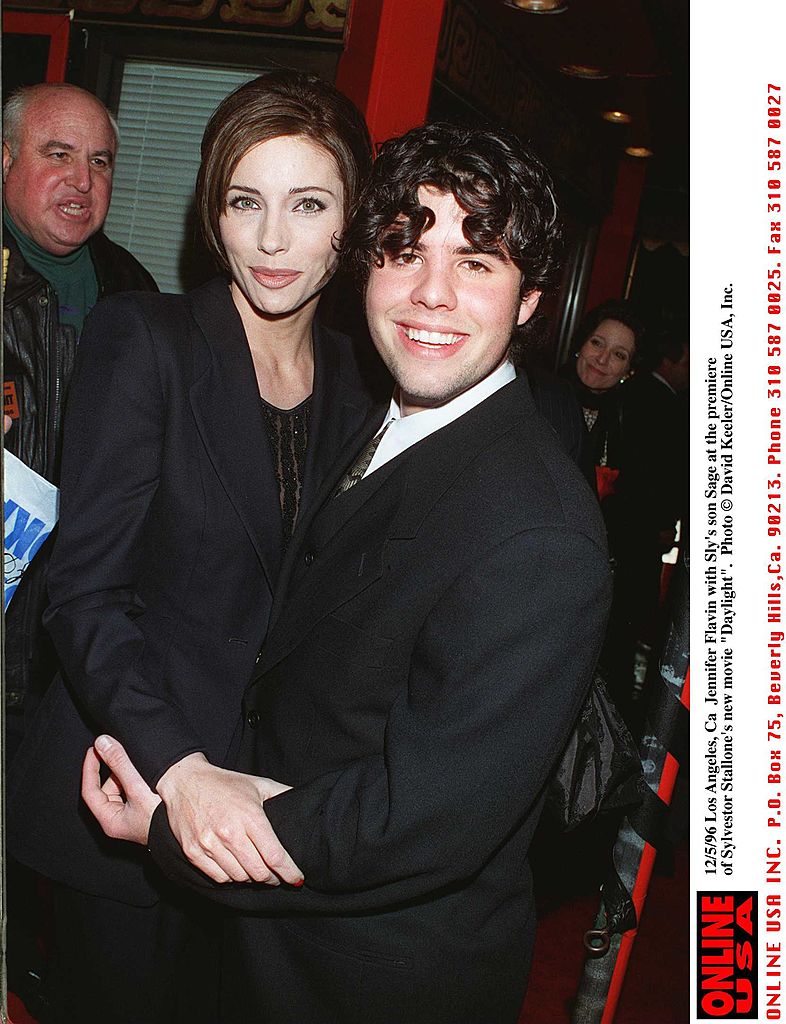 Jennifer Flavin and Sage Stallone at the premiere of "Daylight" on December 5, 1996, in Los Angeles, California. | Source: Getty Images
Sylvester wanted Sage to know he could be bigger and better than him while developing a single-mindedness in the boy. The actor wanted the boy to have his own identity and not have to introduce himself using his father's name.
The "Rambo" star was also helping the boy develop physically with exercise so he could "handle himself." The parent felt his eldest son would fight battles Seargeoh couldn't face on his own, and what he told Sage about his younger brother was:
"Listen, God and nature made him different. We have to accept Seargeoh the way he is and understand that his way is just more quiet and reserved."
Sage and Seargeoh's Current Lives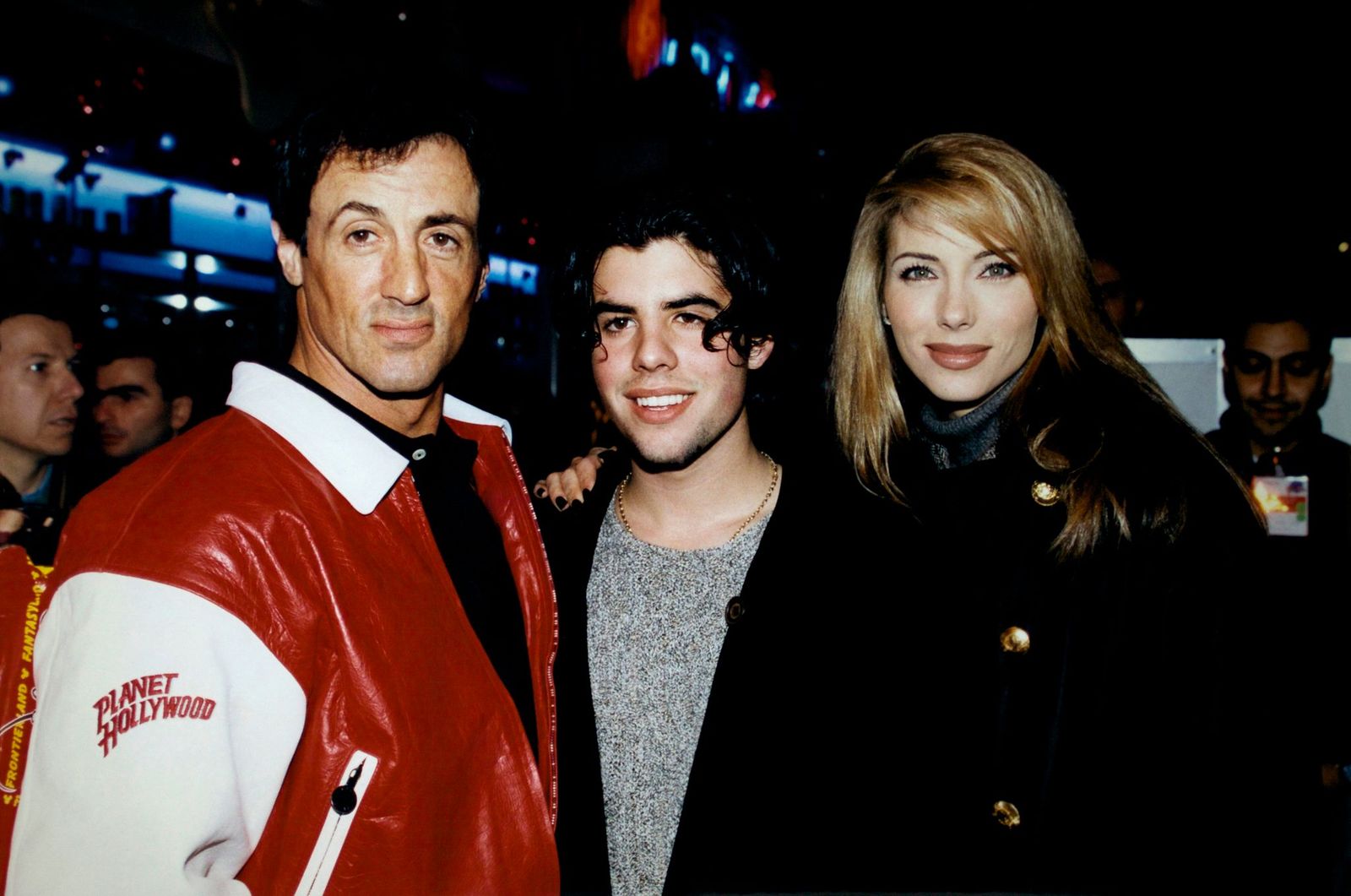 Sylvester and Sage Stallone, and Jennifer Flavin at the inauguration of the Planet Hollywood restaurant on November 25, 1995, in Marne-la-Vallée, France. | Source: Getty Images
Besides acting in "Rocky IV," Sage also appeared in the franchise's next installment and in "Daylight." His acting career stalled, and he studied at the University of North Carolina School of the Arts.
He later founded his own company, where he restored and preserved movies. However, Sage sadly passed away at age 36 on July 13, 2012, and the following month Sylvester shared how there was no worse pain than when a parent lost their child.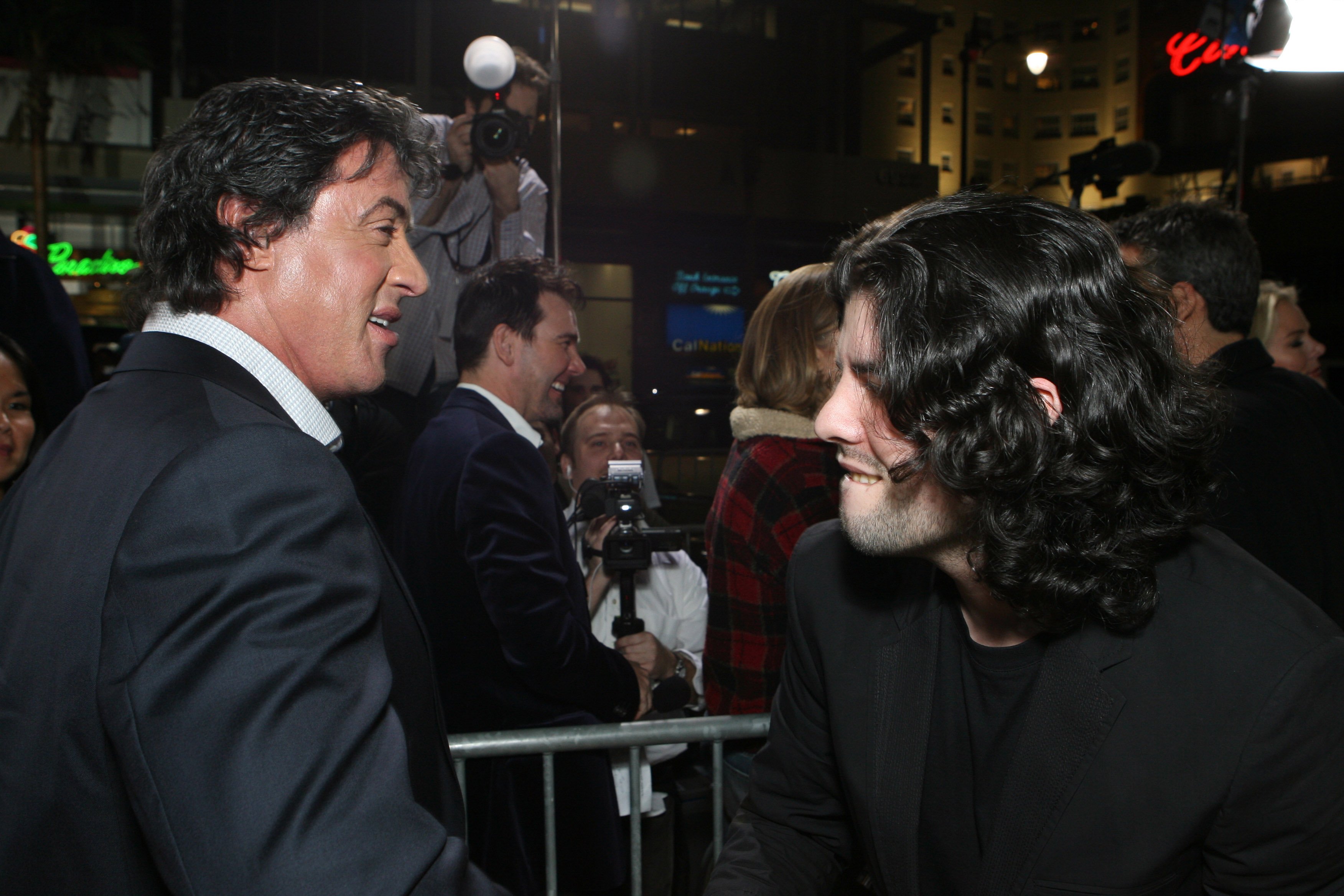 Sylvester and Sage Stallone during the world premiere of "Rocky Balboa" in Hollywood, California, on December 13, 2006. | Source: Getty Images
The actor pleaded with fans and the media to respect his son's memory and feel for Czack because of how unbearable the loss was. Sylvester humbly begged his son's soul and memory to be left in peace.
Despite the differing speculations about Sage's death, the Los Angeles County coroner revealed Sylvester's son's actual cause of death. It was said he died of atherosclerosis, which brought on a heart attack.