After two decades of marriage, Sylvester Stallone learned to love his family the way they wanted. His wife once wanted a divorce, which made the actor vow to prioritize family over work. Now the family moved back to their main home in Florida while the actor juggles family and work.
Movie lovers became acquainted with Sylvester Stallone in the 1970s. Initially, the actor struggled to get significant roles; he took up odd jobs and appeared in just anything to make ends meet.
But in 1976, luck smiled on him after earning the lead role in "Rocky." Playing Rocky Balboa, a struggling boxer, was the beginning of his successful career.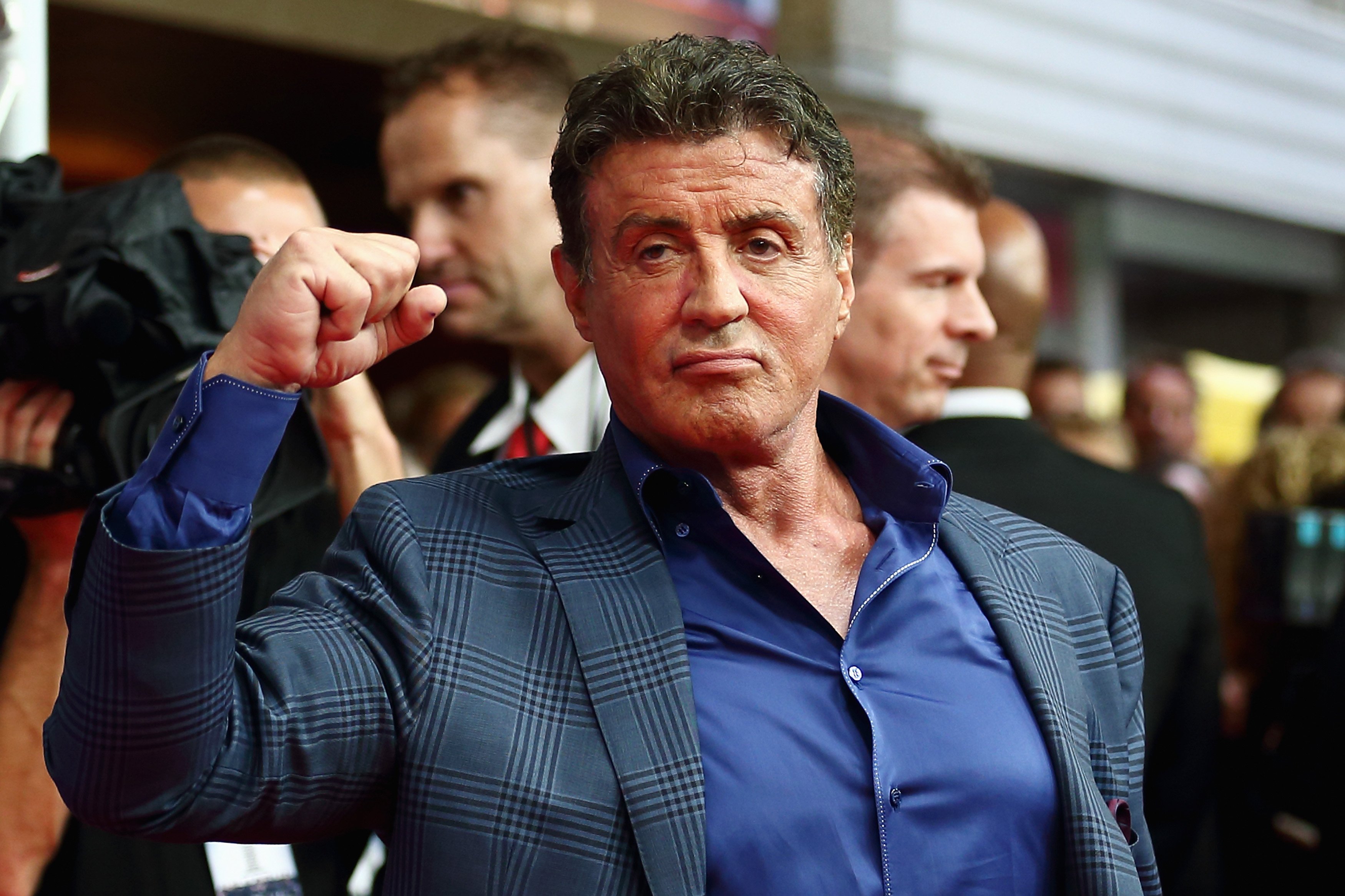 Sylvester Stallone on August 6, 2014 in Cologne, Germany. | Source: Getty Images
Stallone wrote, produced, and acted in the subsequent "Rocky" series. In 1982, he starred as a Vietnamese war veteran in the action flick "First Blood," which laid the foundation for the "Rambo" franchise.
This renowned actor and producer was once a troublesome teenager with a background of expulsion from school. Eventually, he was enrolled in a private school for troubled teenagers.
Stallone was born on July 6, 1946, at a charity hospital, in Hell's Kitchen, New York. Unfortunately, an accident caused by forceps during his birth damaged a facial nerve, leaving him with a speech problem and a droopy left eyelid.
Much of his infancy was spent in boarding care, however, when he was five, he reunited with his family, and they moved to Maryland. Following his parents' divorce, Stallone lived with his dad, but during his teenage years, he moved to Philadelphia to live with his mother, who had remarried.
Stallone has been married three times. His first wife was Sasha Czack, with whom he shared two kids. He later married model Brigitte Nielsen before falling in love with Jennifer Flavin, his current wife.
Jennifer Flavin Wanted a Divorce
Stallone's longest and most successful marriage is his third marriage with Flavin. The actor tied the knot with his much younger lover, Flavin, in May 1997, and they went on to have three daughters, Scarlet, Sistine, and Sophia.

On August 19 of 2022, Flavin filed a petition requesting to dissolve their marriage. She claimed her husband made careless decisions that prompted the waste of marital assets. Although the "Rocky" star denied his wife's allegations (about being wasteful), he stated that they were handling the matters privately at the time.
The action film legend hinted that a reality TV show featuring his family is in the works.
On the other hand, after her filing, Flavin confirmed that their split was certain. In an interview with People, she mentioned that her commitment to parenting would remain and that the family would "amicably move forward."
According to the court filing in Palm Beach County, Florida, the couple intended to dissolve their marriage without drama and possibly settle out-of-court.
However, an insider maintained that the pair had reconciled and waxed stronger a month after their divorce announcement. Stallone and his wife met in their home, where they talked about their differences and decided to bury the hatchet.
The couple proved that the source was correct as they were spotted on October 7, two weeks after their reunion news. Later, they hung out with Leonardo DiCaprio and were seen wearing their wedding bands.
Although they are in a good place now, the "Rambo" star does not mind sharing what his near-divorce experience taught him. While speaking to the Sunday Times about their split, Stallone revealed:
"Let's just say that it was a very tumultuous time. There was a reawakening of what was more valuable than anything, which is my love for my family. It takes precedence over my work, and that was a hard lesson to learn."
Sylvester Stallone's Perspective on Family after the Divorce
Truly, Stallone has updated his modus operandi, especially when it involves his family. After the divorce scare, he has focused more on them, embracing every minute with his girls by his side.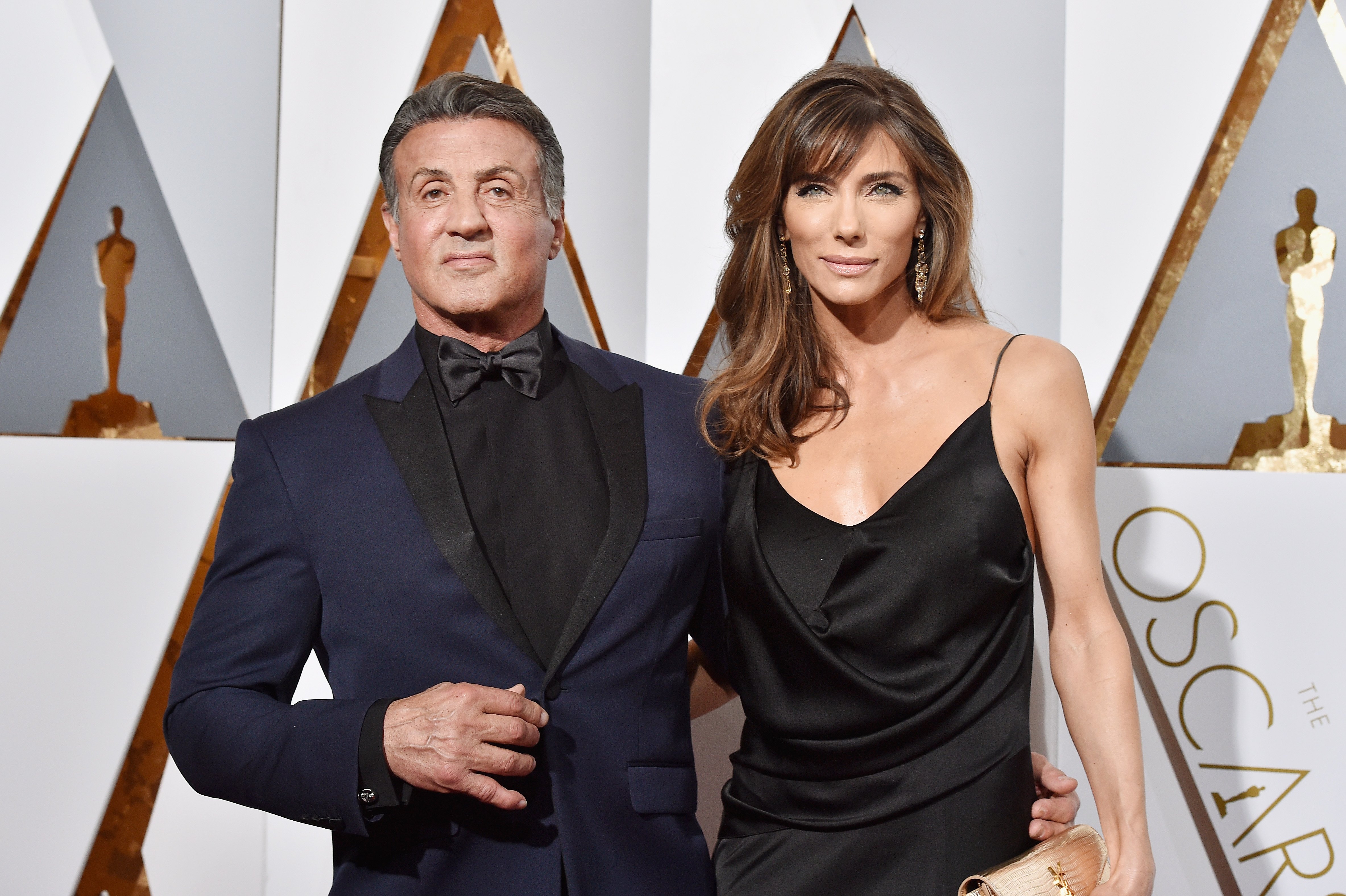 Actor Sylvester Stallone and Jennifer Flavin on February 28, 2016 in Hollywood, California. | Source: Getty Images
In November of 2022, the couple and two of their daughters, Sophia and Sistine, attended Paramount's Tulsa King premiere in New York City. Stallone and his gang dressed to the nines for the event as they posed happily. This is Stallone's latest work and his fantasy role. He is ready to set aside his dreams and attend to his kids.
The movie premiere was the couple's first red-carpet appearance since their reunion. During his conversation with Cassie DiLaura, ET's correspondent, the actor acknowledged that the divorce forced him to refocus on what mattered. He added:
"You're right, to actually have them here, that's what it's all about."
Hitting the red carpets and showing smiling faces is only the tip of the iceberg as Stallone hopes to express more appreciation for his family. The action film legend hinted that a reality TV show featuring his family is in the works.
According to him, fans should anticipate everything about the Stallone clan. No detail would go unseen, especially his marital struggles. The onscreen star also shared that being closer to his family inspired the series. In his words:
"I thought it would be the ultimate home movie. This is a chance where I'm going to be with my kids under a work condition where they get to see me in action and I get to see them in action. What you will see is the real truth."

The 76-year-old, aging gracefully, is aware that he will not be around forever, so his intentions include being a significant part of his kids' lives while "embracing being cool."
Stallone and Flavin Will Live In Their Old Mansion in Florida
At the beginning of 2022, the actor purchased a four-bedroom home in Hidden Hills, California— the same community with celebrities including Will Smith, Drake, and Kim Kardashian.
Sources hinted that his home in California boasts a pool house, guest house, horse barn, an orchard, chef-equipped kitchen, a personal gym, and a private balcony. The outdoor scenery is epic, as the amenities provide mountain views.
Stallone is now selling the mansion for $22.5 million, about $4.3 million more than he purchased it. He moved with his wife to a 13,241-square-foot residence in Palm Beach, Florida.
Although the pair have settled their differences, a source explained that they would need efforts from both parties to keep their long-term relationship.
The duo has since settled in their $36 million home in Florida. Their abode is a two-story main residence with a separate guest house and pool house. The seven-bedroom home has large windows that encourage a waterfront view.