Former child actor, Willie Aames, rose to stardom quickly until he landed the role of Tommy Bradford on "Eight is Enough." He had everything by then – money, fame, and family – but he lost it all. He even had to live on the streets and sleep under some bushes. However, his life took a huge turn later, leading to his happy ending.
The Newport Beach actor Willie Aames was born on July 15, 1960, and by the end of that decade, he appeared in many productions as a popular child actor. He had roles in projects such as "Adam-12," "Gunsmoke," and "The Courtship of Eddie's Father."
He was also in "The Wonderful World of Disney." Afterward, he got a role in a big TV series, "The Odd Couple," where he played Tony Randall's character's so, Leonard Unger. The part was later given to another actor, but Aames was not discouraged.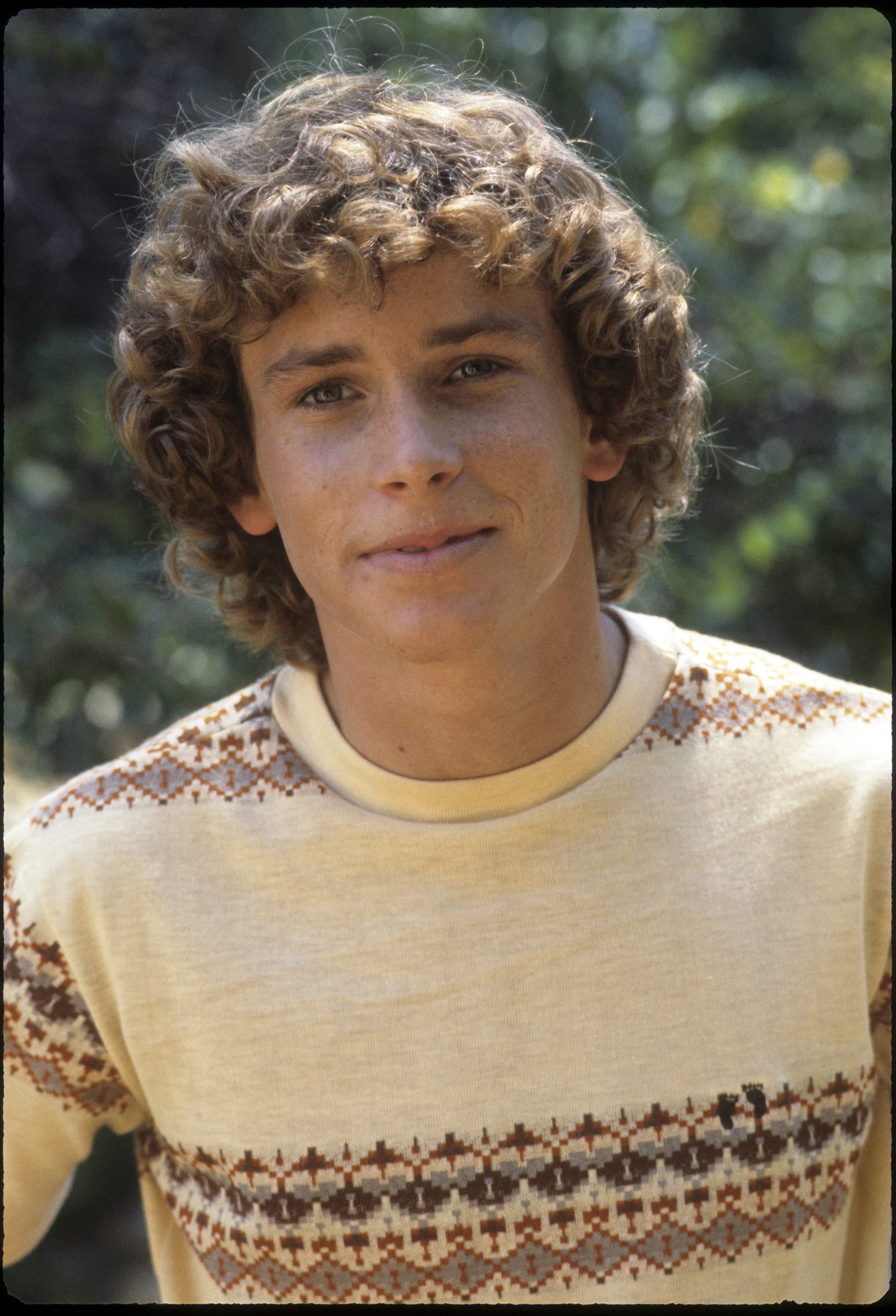 Willie Aames. FAMILY – "The First Time" – Airdate: September 27, 1977. | Source: Getty Images
He continued working, giving his voice to the character of Jamie Boyle in "Wait Till Your Father Gets Home." The parts kept coming, and the early 1970s kept him pretty busy. You might also recognize him from "The Waltons," a Benjamin Franklin miniseries, and "Swiss Family Robinson."
But it wasn't until his role as Tommy Bradford in "Eight Is Enough" that Aames became a star. At the time, he even had a band called "Willie Aames & Paradise," and was offered a record deal later. By then, the actor was also given a part in "Scavenger Hunt."
Once "Eight Is Enough" ended, Aames continued appearing in films, including "Zapped!" with Scott Baio. Fans of 1980s soap operas will also know him from his time in "The Edge of Night" and voicing a character in "Dungeons & Dragons."
It's said that Willie Aames inspired Michael J. Fox at the time. The actor's best role of that era was in "Charles in Charge." In the early 1990s, he hosted a game show. There was nothing he couldn't do.
By the mid-90s, he starred as Miles Peterson in a Christian superhero show. But his life took a big turn. Things were not easy for him due to his alcohol dependence. It eventually led to bankruptcy and hitting rock bottom as a homeless person.
His romantic life was also difficult. He married Vicki Weatherman in 1969 and had his son, Christopher, with her. They separated, and he married Maylo McCaslin in 1986. They had his daughter, Harleigh Jean. Unfortunately, McCaslin abandoned him due to his troubles, and he also lost contact with his daughter.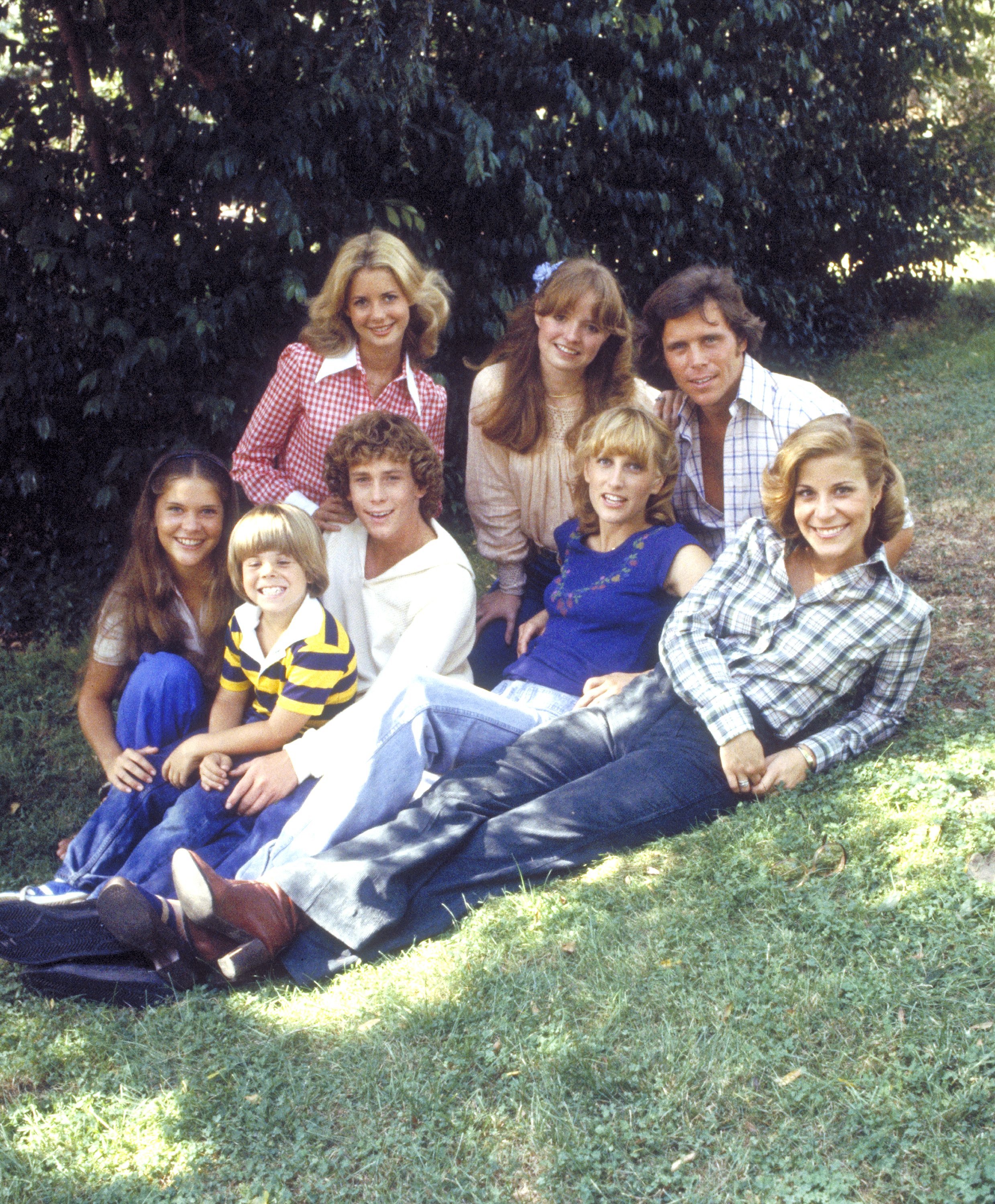 EIGHT IS ENOUGH – "Never Try Eating Nectarines Since Juice May Dispense" – Pilot – March 3, 1977. | Source: Getty Images
However, life goes on, and time can change many things. The actor eventually met the love of his life by chance. He never expected to fall for his pen pal, whom he picked randomly and communicated with for 30 years. However, she changed everything for him like a bright miracle.
Willie Aames Lost Everything
Aames started his career in the entertainment industry at the age of 9, which means that by adulthood, he had amassed a considerable amount of money. However, money is fleeting if you don't know how to restrain yourself and have issues with addiction.
The actor explained when "Eight Is Enough" was at the peak of popularity, he was making over "a million dollars a year." Sadly, shows get canceled, and acting is not a steady job. When the roles disappeared, the money was gone. Aames added:
"I lost everything. At one point, I went from eating at the White House to sleeping in the bushes and brought myself back again."
However, his problems were not only due to losing roles or popularity. He had serious alcohol issues and a substance addiction. The actor admits that he made many poor choices, leading to losing his wife of 25 years, Maylo McCaslin, who couldn't bear to see how he spent money.
She asked for a divorce, and the actor never thought he would hear those words from her. Afterward, Aames had barely any contact with his daughter. Things only spiraled from there. He explained:
"Then suddenly there was no job, no bank account, no wife, no child. I never dreamt it could happen that fast. I found myself virtually homeless."
It was a time of great shame for the former child star, as he had to sleep in parking garages or under bushes in the park. It was embarrassing. There were even a few rumors of Aames considering ending everything. However, many people were concerned for him and tried to provide support.
The actor is immensely grateful to those that reached out and didn't let him do something terrible. His troubles were shown prominently on the show "Broke and Famous: Willie Aames," where his life was shown in full detail. What's admirable is that Aames never tried to justify things. He owned his mistakes.
"There are a lot of things that I care not to repeat, but the fact of the matter is I made those choices."
Aames explained that neither the producers nor his parents had started his addiction. Nothing but his own choices led to his downfall, and that's why he was able to start over. Rising from the bottom takes courage and effort.
Only a person who can admit their errors can do it. Aames decided to do something about his situation. Willie explained that he had to start his life again at 47 or continue acting like a victim.
"So, what did I do? I became your favorite celebrity satellite installer and I learnt a trade, and then I went to work on a cruise ship."
One of the reasons why the actor was able to recover is that he found his way back to church. That led to a job on a cruise line, where he began as a ping-ping boy and worked his way up. He has been part of the best luxury cruises in the world.
In 2010, he was assistant director at the MS Nautica Oceania Cruise Lines, and he even sang for the shows a few times each week. He went on to direct Oceania's Marina ship and the Mariner and Voyager from the Regent Seven Seas cruise line.
As soon as Aames started getting his life together, he reunited with his daughter, Harleigh. However, there was another surprise just around the corner for the child actor: love.
Finding Love with a Pen Pal of 30 Years
While working at a cruise line, the actor reconnected with his pen pal. Eventually, they met in real life, fell in love, and even had their story immortalized as a Hallmark movie.
Just like most actors, Aames started receiving many letters from his fans. One of them was Winnie Hung, who was just a kid at the time. Willie said he would get thousands of fanmail, meaning he couldn't read them all. Therefore, he picked a couple at random.
The actor continued, explaining that all the girls in the letters added their phone numbers and asked him to call him. He felt sympathy for them because they would never get that phone call. Therefore, he decided to call someone. Aames chose a letter and dialed the number.
Willie asked the person who answered if he was calling the Hung residence. She decided to hang up the call when he introduced himself to Winnie. The actor was shocked. But he called again, and the fan didn't believe it was him. But their conversation led to a beautiful friendship.
Aames told People that after that call, he and Winnie continued writing on-and-off to each other for 30 years and had phone conversations sporadically. They would reconnect, tell one another about life, and sometimes lose touch again. But it was like they always came back to each other.
Unfortunately, Aames and Winnie Hung lost track of each other while he was battling addiction and homelessness. Coming back from that hole at 47 was tough. He had to focus on his job, fixing his past mistakes, and moving on.
However, he heard from Hung again at 50 thanks to social media. The pen pals decided to meet on his cruise's stop through Vancouver, and it was love at first sight. The actor revealed that he knew right away that she was the right person for him. He couldn't deny it to himself, although she wasn't convinced so easily.
That same day, Aames bought her a Pandora charm inscribed with the word: "Fairytale." He kept telling her they were meant for each other because Winnie didn't want to believe it. She didn't want to go with him. This was just a case of meeting your childhood idol and pen pal.
However, the former child star told her not to miss out on a chance to have a "real-life fairy tale." Hung, an actress and producer, eventually accepted his advances, which worked out for them. She commented that it felt like the timing was perfect. She could trust him as a recovered and healthy person by the time they met in real life.
Aames admits that he was a new person by then too. If he had not gone through that experience, he wouldn't have become the "right man for Winnie." The former actor had to leave for France after their first encounter, but he wanted to see her again. He added:
"I flew back up to Canada, and as I came through immigration, she was standing there, and I walked up to her, and I said, 'I'm going to marry you.' "
His words came true because the couple tied the knot in 2014, only ten months after that second meeting. Hung said:
"It's so funny, we still sit across the table from each other and look at each other and go, 'I can't believe it's you. You're the one.'"
Isn't that every fan's dream? Most girls fall for the teen heartthrobs on television but never meet them. Hung and Aames' love story was a real fairy tale. Therefore, they decided to write and produce a film with Hallmark based on what they experienced. The movie "Love in the Limelight" features Alexa and Carlos PenaVega.
Their characters, Summer and Nick, are pen pals, but she doesn't want their relationship to go public when he returns to their hometown after touring with his boy band. Willie was so grateful to Hallmark for giving their script such an opportunity.
The story is not exactly the same because they would've needed a massive budget with access to cruise ships and foreign locations. However, they are pleased with the results. Meanwhile, he and Winnie are more blissful than ever.
Aames has his own production company, and he stopped working for cruise lines sometime after marrying Hung. He also said:
"I've never been happier. I've never felt better about life, and opportunity, and I don't know what I'd do without Winnie. It was meant to be. Like I said, I met her when I had learned enough in my life to not be seeking after something, so the most natural thing happened."
The two of them now travel all the time and keep an active and healthy lifestyle. Moreover, his wife told People: "It's never too late to find love."