Cole Hauser is a famous American actor known for portraying Rip Wheeler on the Neo-Western Television series "Yellowstone." His character had a steamy on-screen romance with Beth Dutton, played by actress Kelly Reilly.In Santa Barbara, California, he was born to his father, Cass Warner, an actor and founder of the film production company "Warner Sisters" and "Wings Hauser."
His father is of Irish, German, and Belgian descent, while his mother is Jewish.Hauser made his on-screen debut in "School Ties" alongside other upcoming actors. After that, his next appearance was in Richard Linklater's "Dazed and Confused."The actor also starred in the movie "Tigerland" and was nominated for an Independent Spirit Award for his performance.
He also received a Movieline breakthrough performance for his work in the movie "White Oleander."
His acting credits also include movies like "Tears of the Sun," "Higher Learning," "Hart's War," and "Too Fast Too Furious." In 2013 he was part of the ensemble cast in the movie "Olympus Has Fallen."
The actor is a doting father of three away from the screen and has been married to former actress Cynthia Daniel.
RELATIONSHIP WITH CYNTHIA DANIEL
Cole Hauser's wife Cynthia Lynn Daniel was born in Gainesville, Florida, on March 17, 1976. The couple has been married since December 22, 2006. Daniel got an early start in Hollywood when she and her twin sister, Brittany, began modeling at 11 years old.
The pair were also popularly known as the "Doublemint Twins," who appeared in ads for "Doublemint Gum." The twins starred in the TV show "Sweet Valley High" as Elizabeth and Jessica Wakefield from 1994 till 1997.
Daniel and her twin sister also appeared in the movie "Basketball Diaries" in 1995 and "That 80's Show." In 2002, Cynthia Daniel retired from acting.

Not much is known about how Hauser and Daniel met, but two years after the former retired from acting, she gave birth to their child, Ryland, in 2004. Two years later, the pair tied the knot.
The couple welcomed their second child, Colt, in 2008, and their third child, Steely Rose, was added to the family in 2013.
Since she retired from acting, Daniel worked as a professional photographer. She also has a photography company named "Five Arrows Photography."
In an interview with The Havok Journal, Hauser made it known that he always makes time for his wife and each of their kids. The actor also explained he had to figure out the balance between working very hard and not neglecting his duties as a father and husband.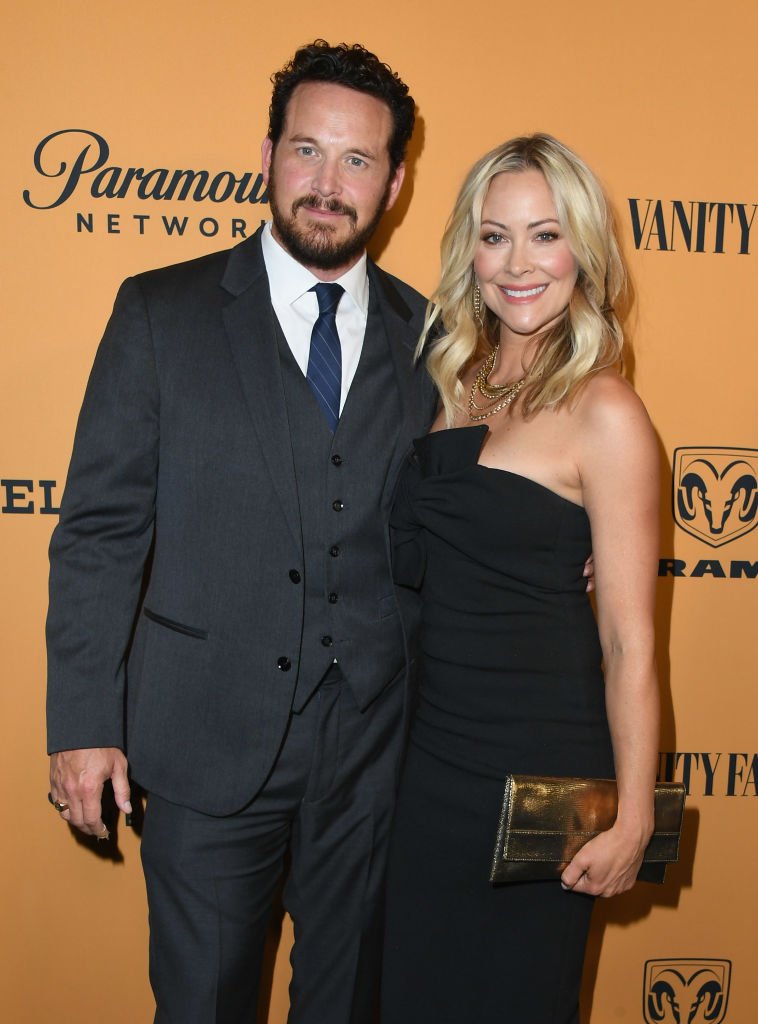 Cole Hauser and Cynthia Daniel attend the premiere of Paramount Pictures' "Yellowstone" at Paramount Studios on June 11, 2018 | Source: Getty Images
COLE HAUSER'S KIDS
Cole Hauser grew up on a ranch in Oregon and spent most of his childhood on the back of a horse, where he developed his love for outdoor activities. The actor has branded these traits on his kids and takes them camping, hunting, and fishing.
His eldest child, son Ryland, born in September 2004, is actively involved in hiking, riding dirt bikes, target shooting, and traveling.
The 18-year-old also plays football, and he recently launched a "Students of the Year Campaign" for leukemia and lymphoma society alongside his friends Nick and Gio.
Apart from a few appearances on his parent's Instagram accounts, little is known about the actor's second child, Colt Daniel Hauser, who is now 14.
Hauser's third child and daughter, Steely Rose, is nine years old. Like her brother Colt, not much is known about her aside from a few appearances on her mother's Instagram account.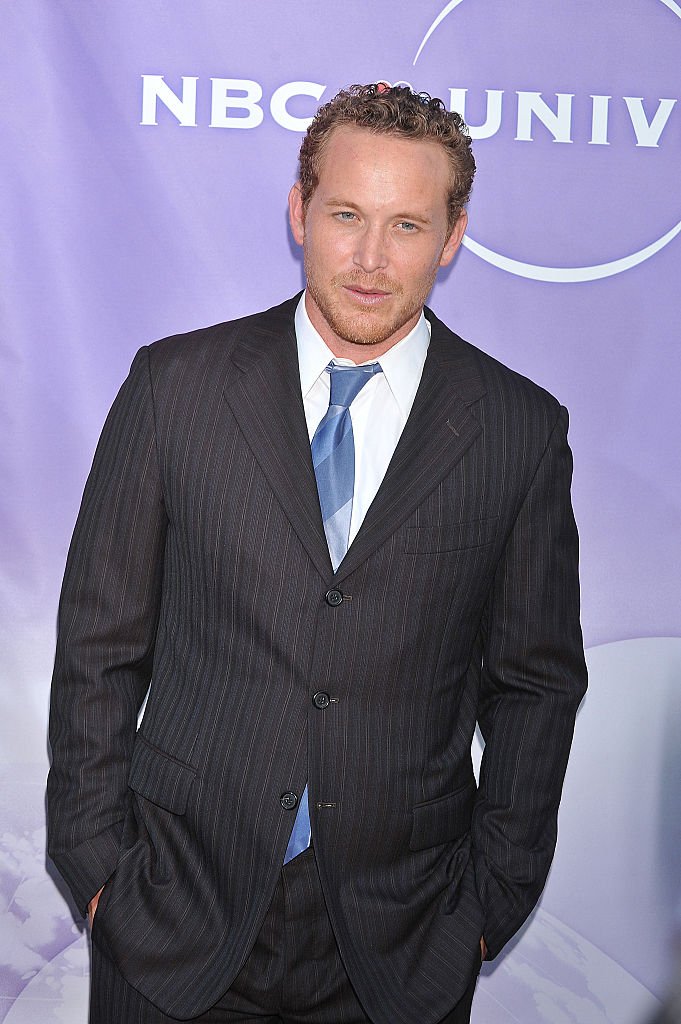 Actor Cole Hauser arrives at NBC Universal's 2010 TCA Summer Party at the Beverly Hilton Hotel. | Source: Getty Images
HAUSER'S FRIENDSHIP WITH CO-STARS
Famous actor Kevin Costner is one of Hauser's co-stars in the Paramount Network series "Yellowstone." He plays ranch owner and family patriarch John Dutton.
The pair have also developed a very close friendship off the screen, and recently, Hauser spoke to Fox News about his love and admiration for Costner.
Hauser explained that he and Costner, having worked together for multiple years, are good friends. He praised Costner for being a wonderful person and said he enjoys being around him.
He also painted Costner as someone he has looked up to creatively and said it has been an honor working with him on "Yellowstone."
On the other hand, Costner also cheekily acknowledged Hauser's inclusion in "People's magazine's" 2020 Sexiest Man Alive list with a post on his social media.
Cole Hauser and his wife Cynthia Daniel are also friends with actor Mathew McConaughey and his beau Camila Alves. Daniel and Alves worked out together during their pregnancies. After delivery, they were seen together with their husbands surfing in Malibu.

DANIEL DONATES EGG TO TWIN
Cole Hauser's wife and mother of three, Cynthia Daniel, donated her eggs to her twin sister Brittany whose battles with stage IV non-Hodgkin's lymphoma meant she might never be able to have children.
After their appearance in "Sweet Valley High" and Cynthia Daniel's subsequent retirement from acting, Brittany continued acting, starring in "White Chicks" and the TV series "The Game."
Brittany revealed she thought she would be the first to get married and start a family, but her career was important. Sadly things went awry when Brittany was diagnosed with cancer in 2011 and had to undergo six months of chemotherapy.
After her recovery, she became determined to find a partner and have a child. Still, her plans were dampened when a fertility specialist told her she had a diminished egg reserve due to intensive chemotherapy, and having a child on her own would be impossible.
Brittany told Daniel, who discussed it with her husband Hauser and afterward agreed to donate her eggs to her twin.
Speaking on her decision to donate her eggs, Daniel revealed she saw it as a simple gift she could give to her sister. The mother of three said:
"I know Brittany would do it in a split second for me. And we've always shared everything, so why not this?"

Brittany married associate broker Adam Touni in 2017 but after three in vitro fertilization (IVF) attempts using Cynthia Daniel's eggs were unsuccessful, the couple was scared their dream of being parents might never come true.
Instead, they tried surrogacy using Daniel's eggs, and thankfully, they welcomed their daughter Hope on October 24, 2021.