From a young age, Jay Leno learned the essence of hard work and saving money. Years later, the beloved TV host earned millions but saved his salaries from TV performances. See why the comedian with a huge bank account still wears regular jeans and $14 boots.
Jay Leno, a well-known American comedian, actor, and writer, became the country's beloved TV host following his hosting stint on "The Tonight Show." His remarkable contributions to TV have not gone unnoticed, as he has been inducted into the Television Hall of Fame.
The onscreen legend's birth name is James Douglas Muir Leno. He was born in New York on April 28, 1950, but grew up in Andover, Massachusetts.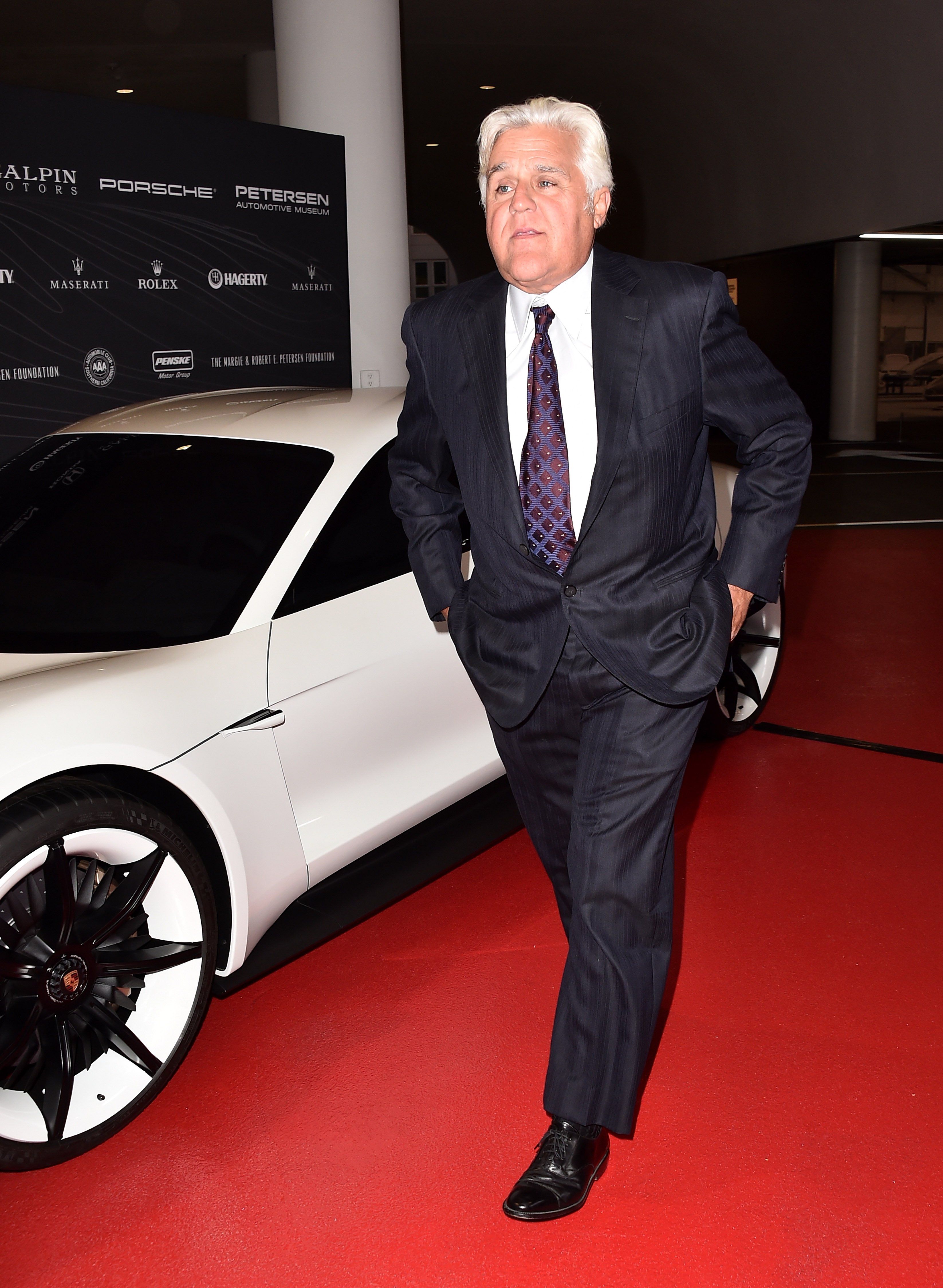 Jay Leno in Los Angeles, California on October 5, 2018 | Source: Getty Images
Leno's college years were spent in Boston, where he attended Emerson College, studying speech therapy. After graduating college, he performed at nightclubs as a stand-up comic.
He later moved to Los Angeles, where he performed on stage and was the opening act for Johnny Mathis and Tom Jones. In 1977, Leno launched his career on NBC's "The Tonight Show," and ten years later, he retained his spot as a permanent guest host on the show.
While working as a presenter for NBC, Leo found exciting ways to connect with his audience. The humor, musical acts, and casual image made him a TV favorite.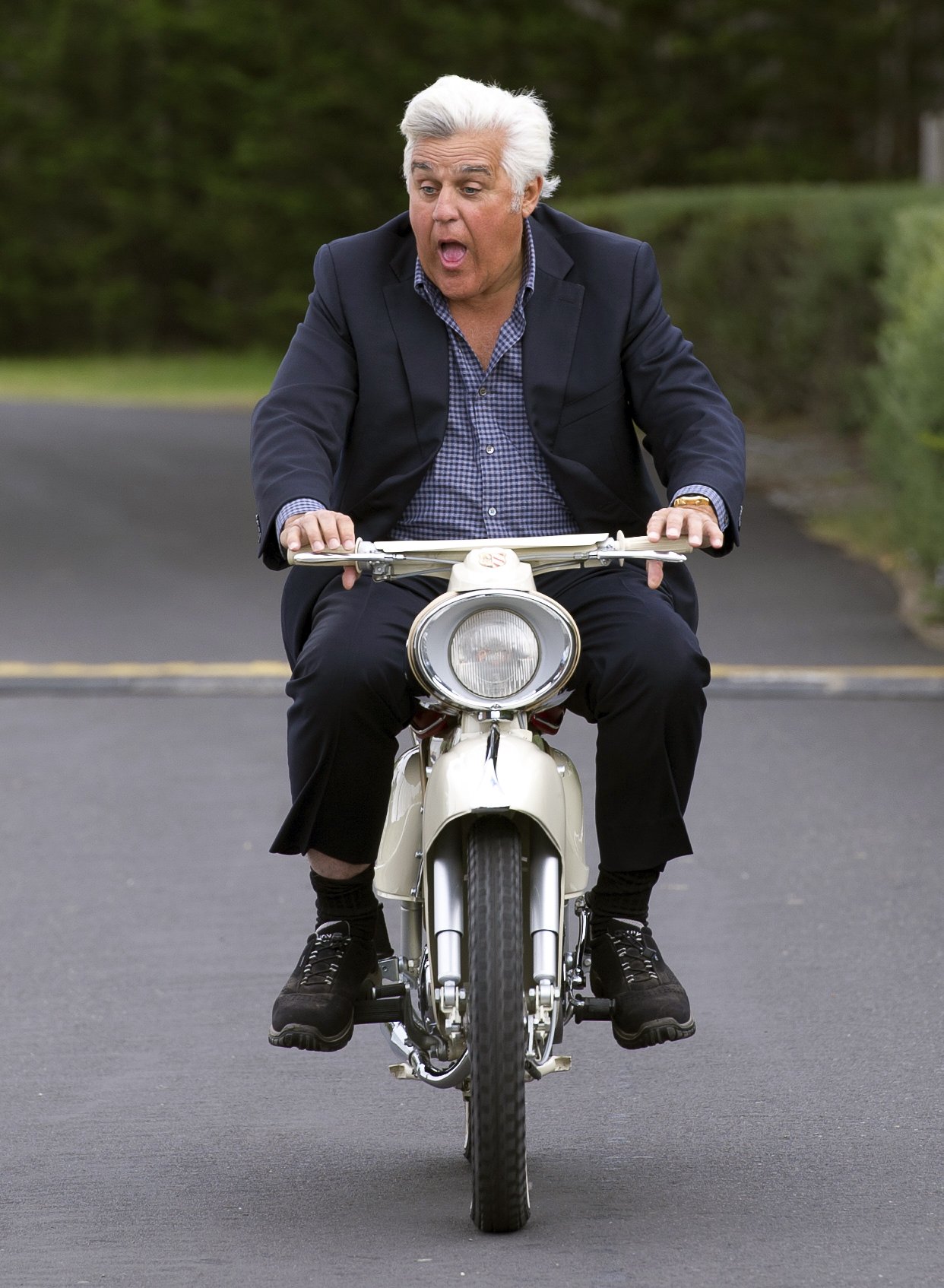 Jay Leno in Pebble Beach, California on August 17, 2014 | Source: Getty Images
Leno's dedication to his job earned the show four Emmy awards and millions of audience. At the same time, he garnered many prestigious awards, including a star on Hollywood's Walk of Fame.
Despite being replaced by Conan O'Brien, the TV host did not give up on working. He continued to delight his fans by creating "The Jay Leno Show," which aired weekly.
The actor, who deals with cars, owns a fleet of classic and costly cars and motorcycles valued between $52 to $100 million, all near the Burbank airport.
Unfortunately, he did not achieve the same success as he did on the NBC program. So two years later, due to poor ratings, his show packed up. Still, this was not the end of his TV fame. Leno replaced O'Brien on "The Tonight Show," boosting the ratings until his final exit in 2014.

In addition to his hosting prowess, Leno has previously written for television, a memoir, and two children's books. He also headlined the "Jay Leno's Garage" for Popular Mechanics, thanks to his knowledge of automobiles.
As far as acting is concerned, the multi-talented performer has some notable features, including "American Hot Wax," "The Flintstones," "Alice," and "Collision Course." Leno was a voice-over artist in "Family Guy," "The Simpsons," and "South Park.'
Young Jay Leno Learned to Be a Hard Worker as a Child
Leno's achievements did not happen overnight; like many hardworking celebrities, it took time, patience, and determination to establish his notable career.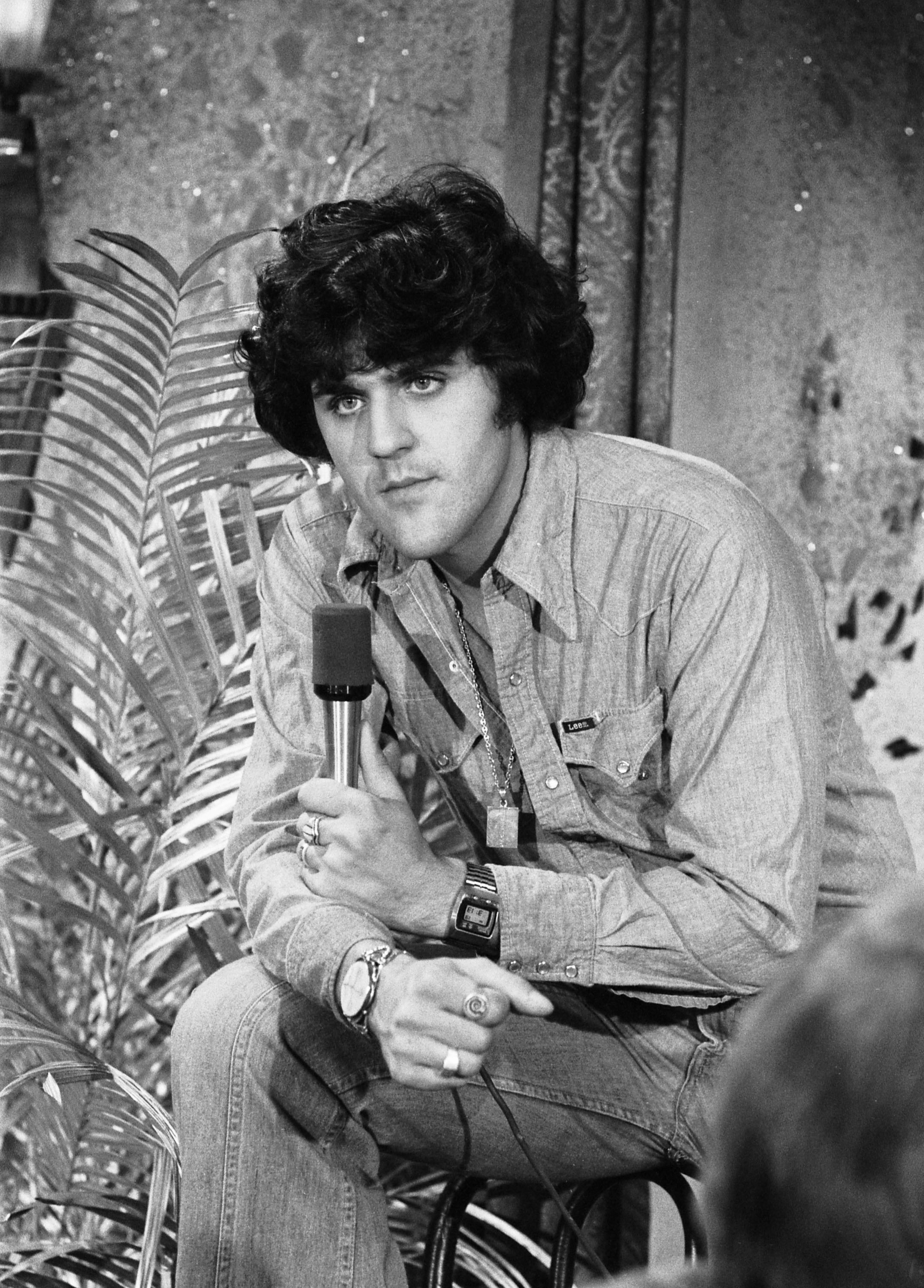 Jay Leno on May 20, 1977 in Los Angeles | Source: Getty Images
The comedian prides himself on his humble beginnings, which instilled in him a formidable work ethic. While sharing his childhood stories, Leno explained that he was never scared of getting a job.
"It's not my nature to be frightened about starting a new job. I only get nervous around things I don't know or can't do well. You want to see me nervous? Watch me trying to fill out my tax forms. But when I'm starting a new job, I say, 'Let's give it a shot, and we'll see what happens.'"
Interestingly, this confidence did not wear off despite his difficulty in finding work at first. Even with his talent and resilience, he did get his dream job immediately. However, the New Yorker was obsessed with making an impression in whatever position he found.

Leno's childhood molded his mindset; as a kid, he understood the importance of working hard because he managed two jobs. One was at a Ford dealership, and the other was at McDonald's.
Though he made money, it was never spent on frivolities. Leno was a conscious spender—he used the earnings from one job and saved what he got from the other.
Years later, while surfing for a suitable job that matched his skill—comedy, he applied for a job washing cars at a Mercedes/Rolls Royce dealership.

The "The Tonight Show" host was rejected from the job—they were not hiring. However, he kept showing up daily to wash cars until the boss noticed him. Fortunately, his colleague—the other car wash guy, affirmed that he was a hard worker, and he finally got the job.
Jay Leno Maintained the Same Attitude in Work and Life
As an adult, it was not difficult to continue his childhood legacy. Once he found a better-paying job on a TV show, Leno always knew how to get the job done and retain his position.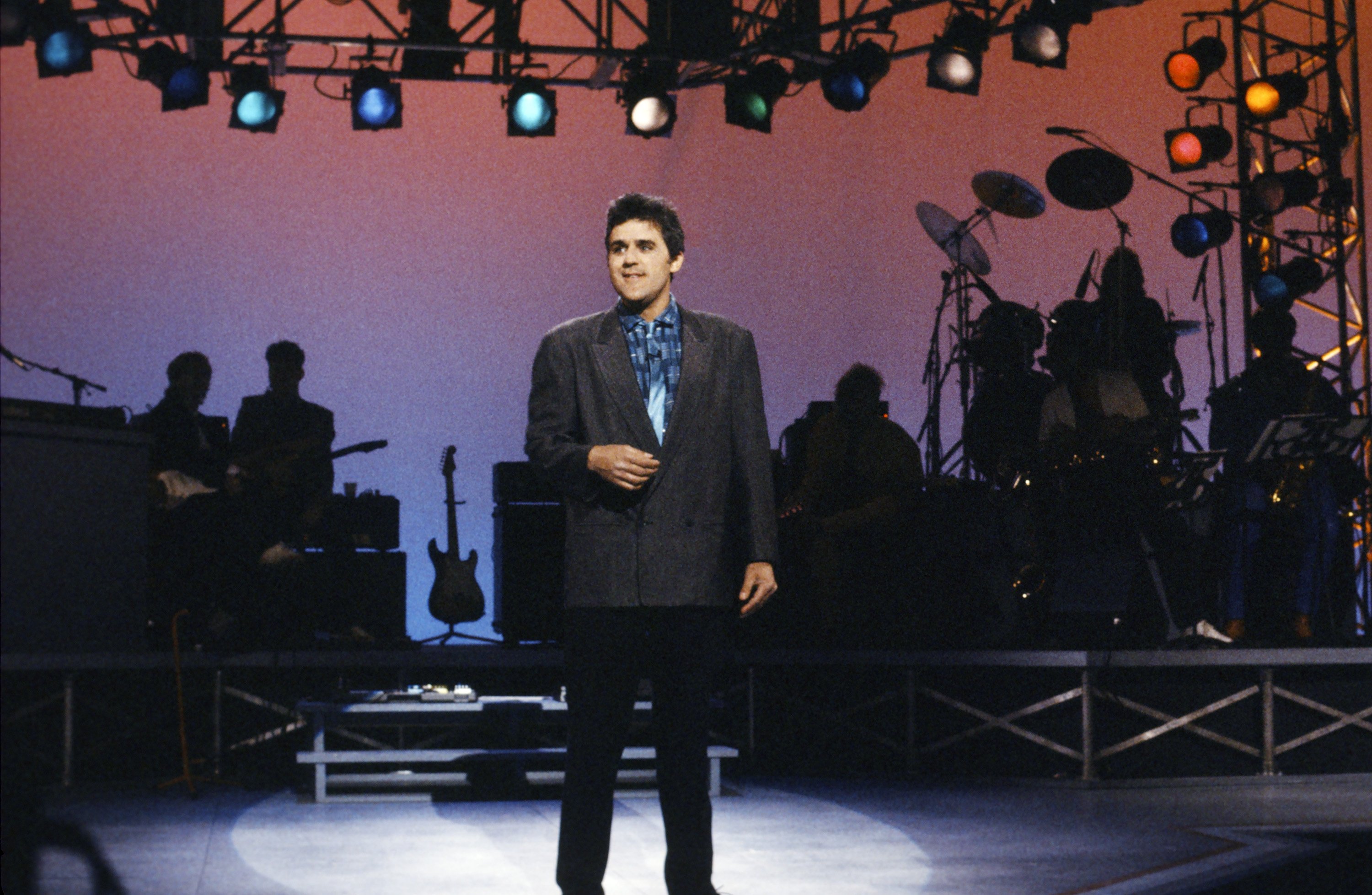 Jay Leno on February 7, 1987. | Source: Getty Images
Over the years, he established a strong relationship with the NBC network, and during their budget-chopping effort, he agreed to a fifty percent pay cut. This decision downsized his salary to around $15 million; it did not seem bothersome to Leno, who extended his contract by two years.
Being a committed worker was not the only childhood belief he imbibed; as an adult, Leno carried on with his saving strategy. The TV show host earned about $30 million on the NBC network during his prime but never touched his salary. According to the TV host:
"When I got 'The Tonight Show,' I always made sure I did 150 [comedy show] gigs a year so I never had to touch the principal. I've never touched a dime of my 'Tonight Show' Money. Ever."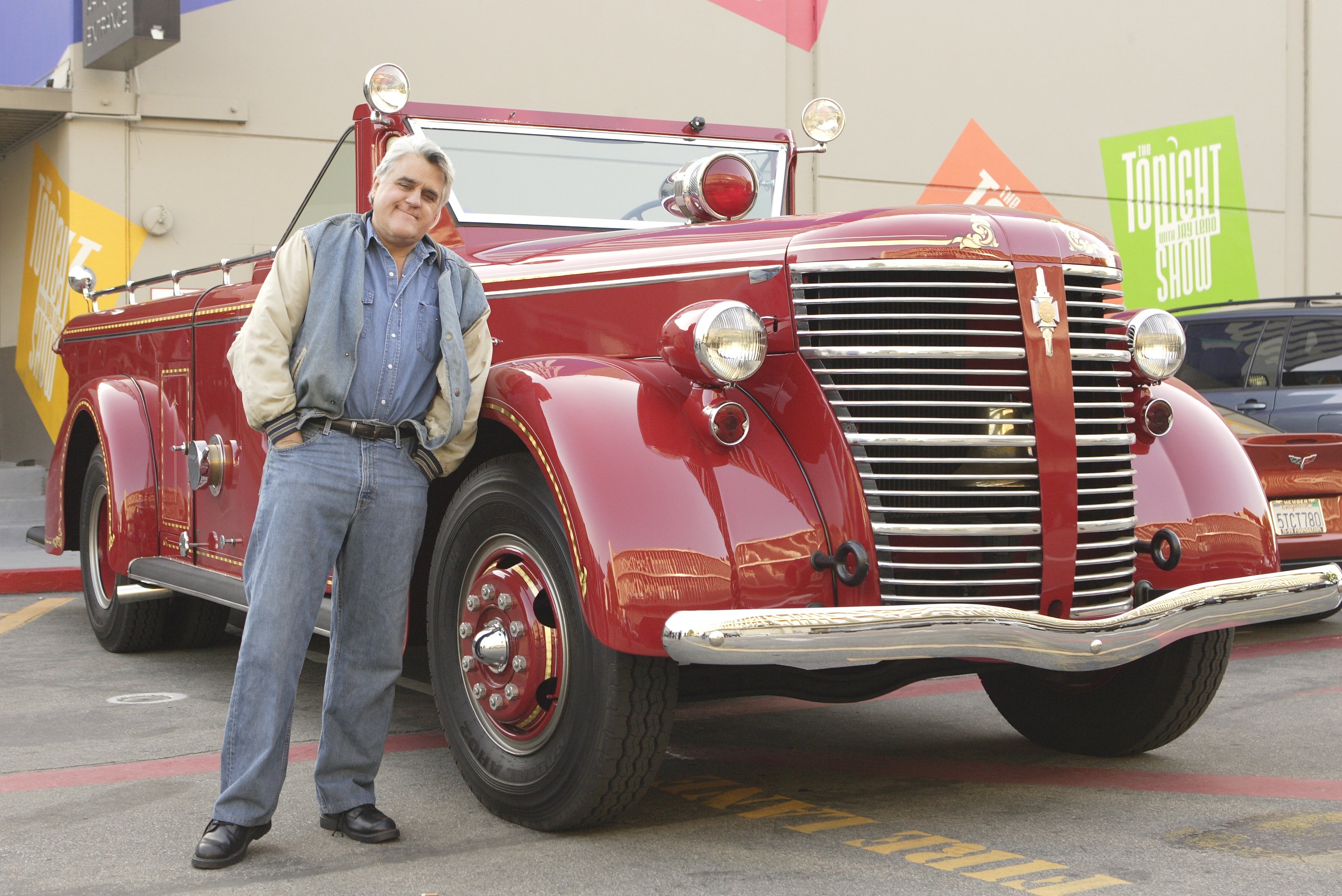 Jay Leno on April 16, 2007 | Source: Getty Images
Leno never prepared himself to be the celebrity who was once wealthy. He noted that his savings were for a future purpose—he didn't want to be left with any financial woes at retirement.
Jay Leno Wears Regular Clothes
During his time with NBC, Leno was styled in suits, shirts, and ties; this was his TV appearance. However, away from the camera, he enjoyed wearing regular clothes. Despite his fat pocket, the actor feels comfortable rocking a casual trend—his $14 black laced-up boots, blue shirts, and matching jeans.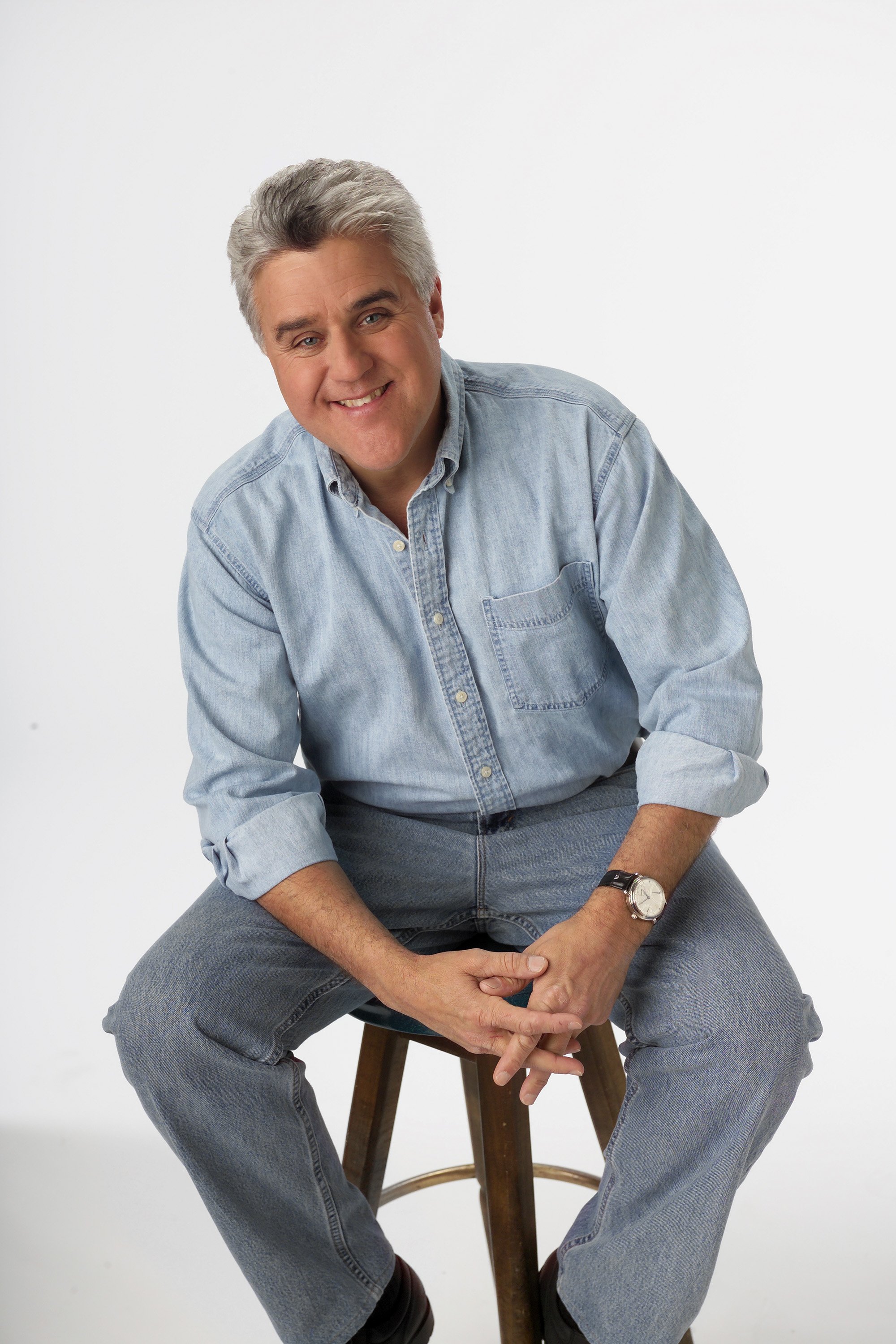 Jay Leno in 2004. | Source: Getty Images
In 2009, the famously low-maintenance comedian who owns hundreds of similar shirts proudly confessed that he prefers his signature look, adding that his shopping mantra is to pay less. He once said about his wardrobe:
"That's been the best part of my job – I haven't been in a store in 17 years. I don't own any suits of my own. Before the show, my clothes are laid out for me – the suit, shirt, tie, even the shoes. I put them on and walk out on stage."
Where Leno agrees to pay more when he purchases his automobile. The actor, who deals with cars, owns a fleet of classic and costly cars and motorcycles valued between $52 to $100 million near the Burbank airport.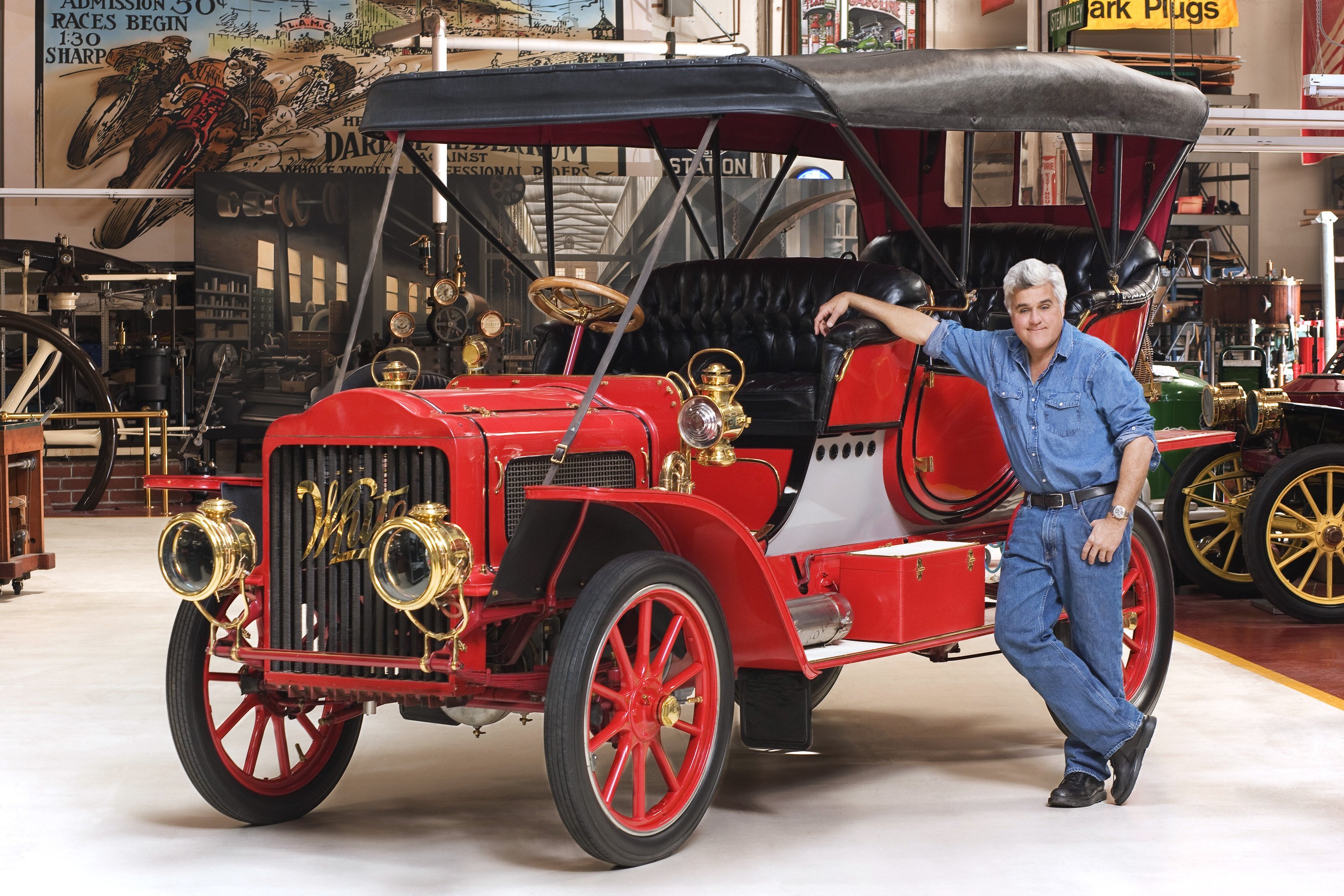 Jay Leno in Jay Leno's garage in 2008 | Source: Getty Images
He is a huge fan of antique and rare vehicles, but he also knows how to market his products, ensuring they do not spend too much time in the garage.
Fans would recall that Leno spent his days as an ex-host of "The Tonight Show" hosting the car show, "Jay Leno's Garage." In the show, he displayed his knowledge of cars and invited guests to test-drive different models.
Jay Leno Is Childless, but He Cares for Kids
Leno has enjoyed an enduring married with his older wife, Marvis. Together, the duo have created their perfect happy story and made decisions that influenced their lives.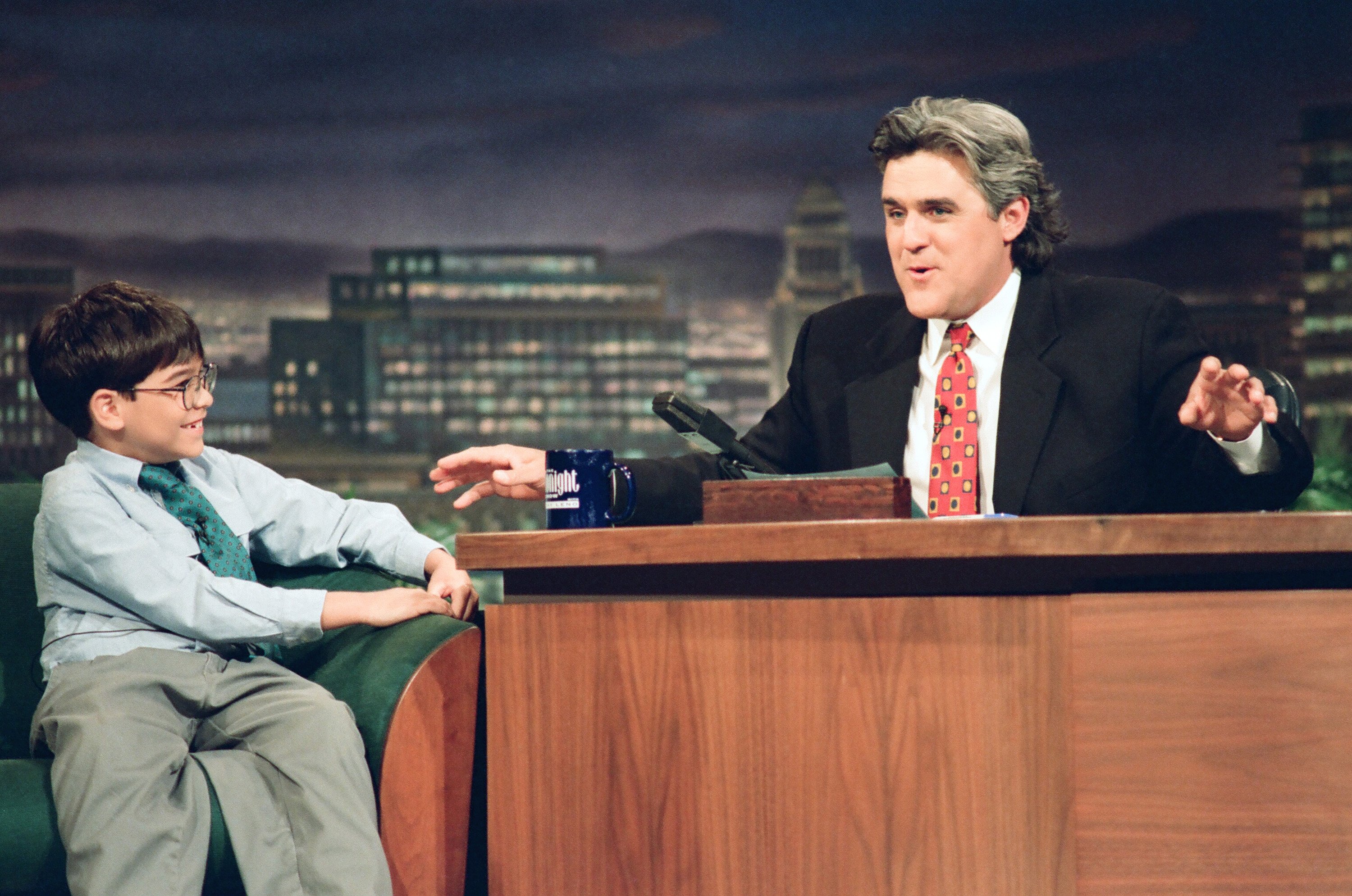 Leno on June 7, 1994 on "The Tonight Show with Jay Leno." | Source: Getty Images
Marvis once recalled how she never wanted to be a wife or mother. At a young age, she vowed never to marry. But when love happened, she tied the knot with her dream man, Leno, and they agreed never to have kids.
However, this decision did not deter the actor from helping children. In the past, Leno has donated his earnings to the Children's Diabetes Foundation & Barbara Davis Center.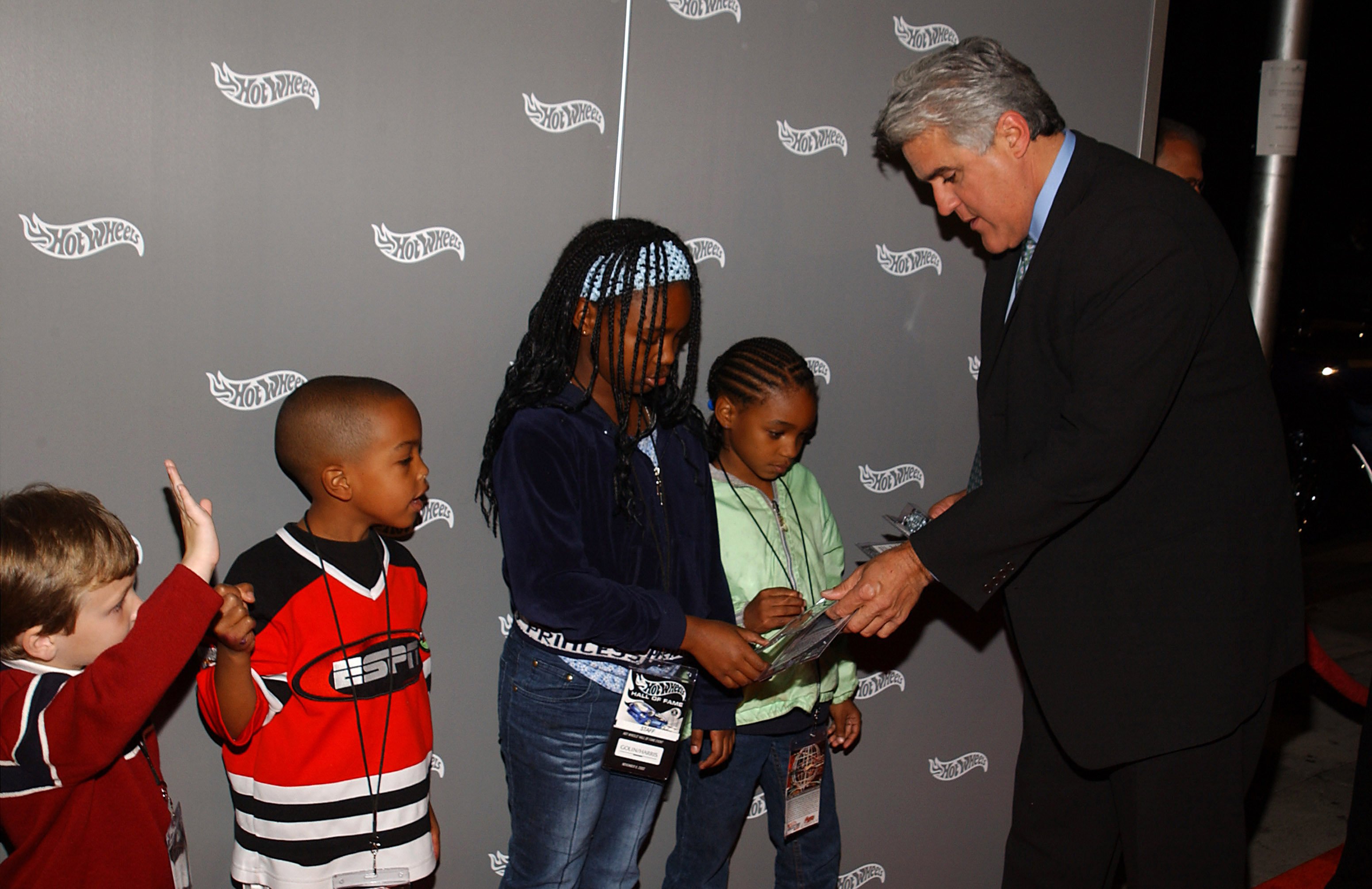 Jay Leno in Los Angeles, California, United States in 2003. | Source: Getty Images
In 2018, during the Carousel of Hope Ball at The Beverly Hilton in Beverly Hills, Barbara Davis, the host, had the support of notable stars, including Leno and Al Pacino. The event raised over $1.9 million.