A 22-year-old North Carolina woman recently learned a little bit more about her birth story."I've never seen a baby picture of me," Janea Watson said.
On January 21, Watson reunited with three of the Winston-Salem firefighters who helped deliver her more than two decades earlier.It was a special moment for all involved.
"I was just shocked and excited," Watson said.Twenty-two years ago on November 10, firefighters from the Winston-Salem Fire Department responded to a medical call.
"It happened on Nov. 10 at 6:27 in the morning," said Ron Hepler, former fire captain of Station 3.
Hepler remembered it being his crew's 12th call of the night.
"Nothing got in our way. We got out, went in, the grandma said 'we didn't call any firefighters.' I said 'when the ambulance gets here, we'll back out the way,'" Hepler said.
Just in time
They arrived just in time because moments later the mom said "the baby was coming," and Hepler quickly jumped into action and caught the baby.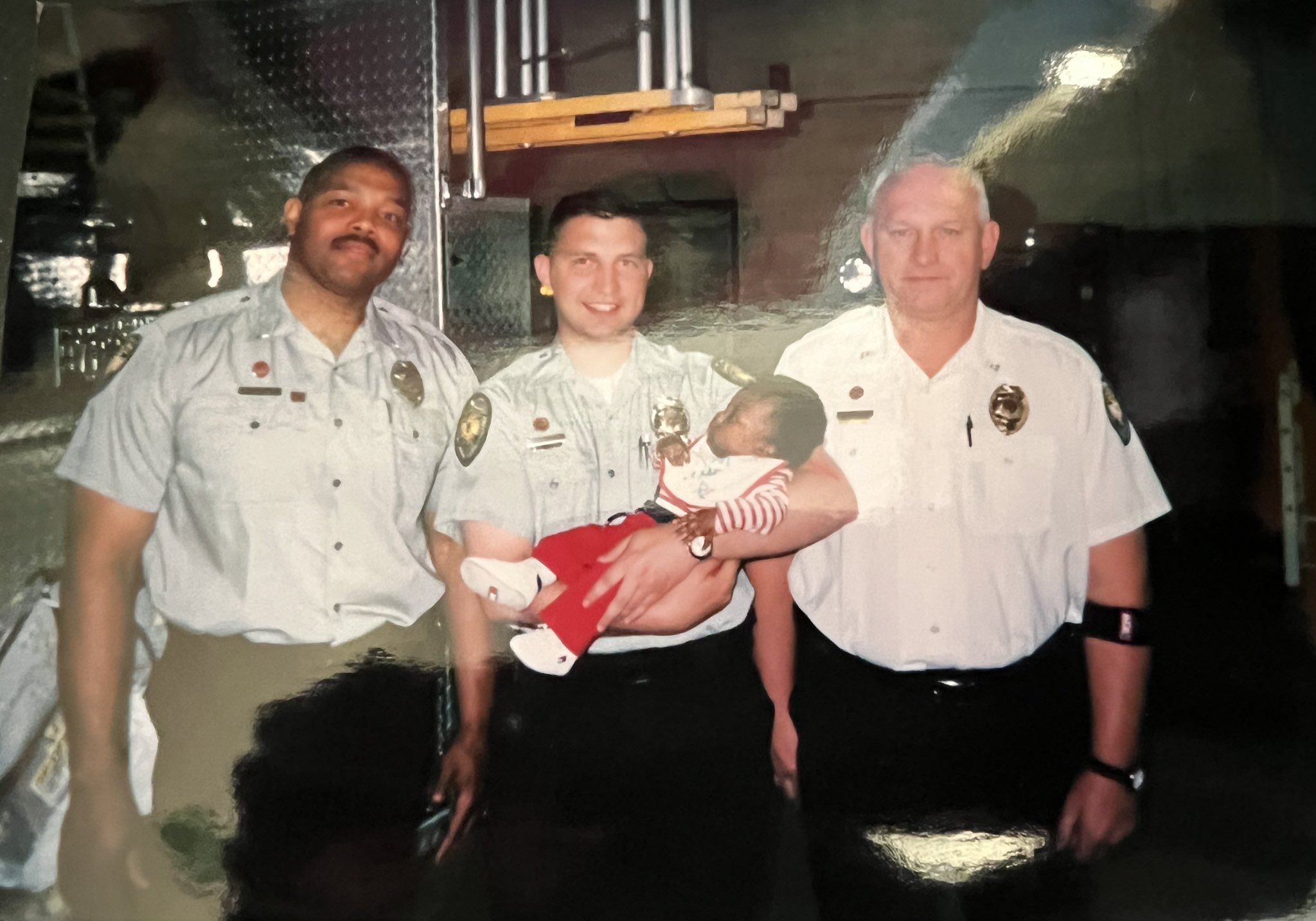 Twitter/Winston-Salem FD
"They said the umbilical cord was wrapped around her neck. They had to move in fast…they did a terrific job. Once she cried, that was it. They knew everything was safe," Jennie Watson, Janea's grandmother, said.
Six months later Jennie arranged for a reunion, and while the firefighters remembered the sweet moment, Janea was too young.
So 22 years later Janea's grandmother arranged another reunion, and this time it was one the young woman would remember forever.
"I want to say thank you, and I'm grateful for them," she said.
"That was my first time seeing a baby picture of me and hearing the story about my birth," Janea said.